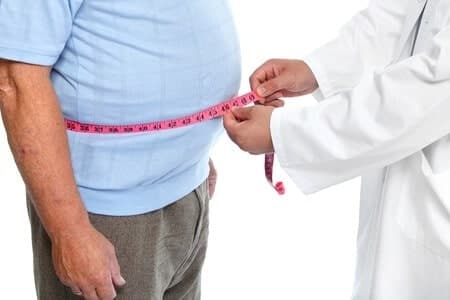 Obesity is a risk factor for many diseases which are leading causes of death globally. These include cardiovascular diseases, cancers, and diabetes mellitus. With rising prevalence of obesity, it is not surprising that obesity mortality rate has been on the upward trend.
The United States has about one-third of its adult population suffering from overweight/obesity and about 38% of the world's adult population is projected to be overweight while 20% will be obese by the year 2030. This is the result of genetic predisposition interacting with environmental factors such as industrialization, urbanization, sedentary lifestyle, increasing consumption of refined foods among others (Hruby & Hu, 2014).
The as close to 70 million children are projected to be obese by the year 2025 ("Facts and figures on childhood obesity," 2014).
Evidence showed that all grades of obesity were significantly associated with high mortality rates though this varies with sex and race but often increases as the individual grows older (Masters et al., 2013).
Studies have shown that those with grades II and III obesity have the highest all-cause mortality rates even after controlling for age, gender, ethnicity, and education. The mortality rate is 20% higher and they are likely to die by 3.7 years earlier than their healthy-weight counterparts. For cardiovascular diseases related deaths, individuals with grade II and III obesity die 10.3 years and 12.8years earlier than healthy-weight pairs respectively (Borrell & Samuel, 2014).
How Many Years Does Obesity Shorten Your Lifespan?
Being obese, wethere class || or || will typically reduce your life-span by 3.7 years. Obesity with cardiovascular diseases, will typically die 10 to 13 years earlier than healthyweight pars. 
Between the years 1986 and 2006, 5% of deaths among black adult men and 15% of deaths among white adult men in the U.S. were associated with overweight/obesity. In addition, 26.8% of deaths among black women and 21.7% of deaths among white women in the U.S. were associated with overweight and obesity. An aggregation of these figures revealed that overweight and obesity were responsible for 18.2% of deaths among U.S. adults (both blacks and whites and both genders) over the two decades (1986-2006) (Masters et al., 2013).
Adams et al. studied 500,000 people between the ages of 50-71 years in the U.S. Overweight individuals (BMI 25-29.9kg/m2) have a mortality rate that is 20-40% higher than in healthy-weight individuals of the same age. This rate of death tripled in the obese (BMI ≥30kg/m2) individuals (Adams, Schatzkin, & Harris, 2006).
In comparison with their healthy-weight counterparts, morbidly obese (grade III obesity) men who are 25years or more have a reduction in life expectancy of about 22%. This translates to death 12 years earlier than the healthy-weight counterparts (Fontaine, 2003).
Obesity mortality rate, from the above studies, rises as the excess body weight increases. Irrespective of the cause of death, obese individuals have the tendency to die earlier than their healthy-weight counterparts. In the United States, more white men are likely to die from obesity related diseases than their black counterparts while the reverse is the case for white women, having less obesity related deaths when compared to black women. Across all age groups, obesity will always shorten lifespan.
In conclusion, obesity is a major health problem globally. Many diseases that are associated obesity have remained the leading causes of deaths. It is therefore important to curb this menace in order to improve quality of life and prevent untimely death.
Adams, K., Schatzkin, A., & Harris, T. (2006). Overweight, Obesity, And Mortality In A Large Prospective Cohort Of Persons 50 To 71 Years Old. Journal of Vascular Surgery, 44(6), 1374. doi:10.1016/j.jvs.2006.10.010
Borrell, L. N., & Samuel, L. (2014). Body Mass Index Categories and Mortality Risk in US Adults: The Effect of Overweight and Obesity on Advancing Death. American Journal of Public Health, 104(3), 512-519. doi:10.2105/ajph.2013.301597
Facts and figures on childhood obesity. (2014, October). Retrieved from http://www.who.int/end-childhood-obesity/facts/en/
Flegal, K. M., Williamson, D. F., Pamuk, E. R., & Rosenberg, H. M. (2004). Estimating Deaths Attributable to Obesity in the United States. American Journal of Public Health, 94(9), 1486-1489. doi:10.2105/ajph.94.9.1486
Fontaine, K. R. (2003). Years of Life Lost Due to Obesity. JAMA, 289(2), 187. doi:10.1001/jama.289.2.187
Hruby, A., & Hu, F. B. (2014). The Epidemiology of Obesity: A Big Picture. PharmacoEconomics, 33(7), 673-689. doi:10.1007/s40273-014-0243-x
Masters, R. K., Reither, E. N., Powers, D. A., Yang, Y. C., Burger, A. E., & Link, B. G. (2013). The Impact of Obesity on US Mortality Levels: The Importance of Age and Cohort Factors in Population Estimates. American Journal of Public Health, 103(10), 1895-1901. doi:10.2105/ajph.2013.301379