WEIGHT LOSS SURGERY FINANCING:
BARIATRIC FINANCING OPTIONS

Citerra Finance: Citerra Finance has a comfortable, accessible and non-complicated process to help patients with financing. Interest rates will depend on your tier of credit score.
One of the benefits of Citerra Finance is that patients can also add funds for travel and spending money.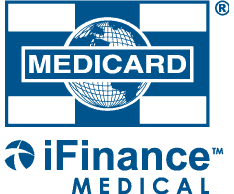 iFinance Medical Medicare: Canadian Only Financing 
Medicard's financing program ensures that you don't delay your treatment due to cost concerns by offering you a variety of financing terms.
With Medicard you get the best benefits:
High approval rate
Competitive interest rates
The quick, confidential process
Guide to Bariatric Surgery Financing in Mexico
A vast majority of bariatric patients have paid for their surgeries via private insurance, Medicaid, or Medicare for surgery in the United States.
With weight loss surgery in Mexico, patients will have cover the surgery through alternative sources of financing or through self-pay. There are also people out there who qualify for bariatric surgery but are not able to get the help they need because they are either uninsured or underinsured.
For Renew Bariatrics, we urge our patients to request information from the above companies. Although these companies are independent, 3rd party companies, we have direct relationship with them to facilitate the lending process. 
To ensure that there are no surprises down the road, always negotiate a full packaged price up front. A packaged price offer typically includes:
Surgeon fee.
Surgeon fee.

Hospital fee

Hotel fees

Anesthesia fees.

Pre-operative visits and tests.

Surgical assistant fees.

Lab Fees

Take home medications
Other ways to obtain financing:
Besides these companies you can also consult with your local bank or credit union. You can also seek a loan from your 401k or retirement plan (if applicable). You can also seek a loan from the various online banking and lending institutions. 
Loan from family and friends
This option varies from person to person. Financing bariatric surgery from borrowings from your family and friends saves you huge costs regarding the high-interest rates that banks would charge you.
It is also surprising how family and friends can be willing to help you live a healthier and longer life.
A secured medical loan is a loan from a financial institution such as a bank or credit union that is backed by collateral. If you are unable to pay back the mortgage as agreed, the institution has a right to ownership of the collateral used to support the loan.
Secured medical loans are usually more complicated to secure and are typically targeted for loan amounts higher than $15,000.
Unsecured medical loans can be in the form of credit cards, brokers or direct lenders. The most critical factor that determines the loan type available to you and the rate you will be charged is your credit score and report.
It is essential therefore that you find out what your credit score is before making any loan application and determining if any factors could bring down your score and you can deal with before working that loan application. This helps you to learn:
Your chances of getting approved for a loan.
The interest rate you will most likely be charged and how competitive it is.
If there are any inaccuracies in your credit report that can be removed to improve your credit score.
Brokers can work with multiple lenders on your behalf. With direct lenders, you are in direct contact with the financial institution. Credit cards are relatively simple to obtain but are usually the most expensive type of unsecured loan.
Beware: Payment Plan with Center / In-House Financing
Many bariatric surgeons including some in Mexico claim to have payment plans in place to make treatment more affordable. However, under further review these payment plans are disguised loans with independent companies.
These loan companies provide the same major service as other companies with one exception. They typically compensate the bariatric center depending on the volume of patients. Sometimes the compensation can be excessive, despite the high deposit rate for surgery.
Many of these loans require major down payments, sometimes $2,000 or even $3,000. Then you would payback the loan with a high interest rate, just like traditional financing.  The difference is with traditional financing, you can finance the whole surgery amount, making it easier to schedule when convenient. 
Is Financing Worth it for Bariatric Surgery in Mexico?
Only you can determine if financing your bariatric procedure is worth it. There are few considerations to take into account to determine if bariatric surgery is worth it to you:
Cost of not undergoing surgery when it is convenient?

Medical costs of not losing weight and the impact financially?
Is the financing terms and interest rate affordable?
Can you easily make the monthly payments?
Do you have capability to add a loan to your credit report, without impacting your financial or housing goals?
Taking a loan is a commitment, are you ready to make a commitment, even after you hit your weight loss goal and are months/years out from your surgery date?
Other noteworthy aspects:
Typically there is a credit pull associated with the financing application.
Financing the surgery will typically increase the total cost of surgery, the amount is dependent on your credit score.