Best Bariatric Surgeons in Mexico
Tijuana & Cancun Weight Loss Surgeons
Bariatrics Without Compromise
Renew Bariatrics® has long established a leading team of bariatric experts specializing in bariatric surgeries in a Medical Tourism setting. Renew Bariatrics® is the top choice for those seeking affordable, all-inclusive surgery.
Renew Bariatrics® staff is comprised of highly-educated, caring surgeons who believe obesity is a disease and who believe you don't have to compromise by choosing to have treatment in Mexico.
All of our bariatric surgeons are bi-lingual, compassionate, and dedicated to your weight loss goals. Ready to schedule surgery or just learn more? Call 844-736-3963 or apply now.
Meet Renew Bariatrics® Surgeons
Choosing Qualified Bariatric Surgeon
Choosing an experienced and certified bariatric surgeon will have a significant impact on your surgical outcomes, and thus, ultimately your weight loss. Our staff is here to help you navigate through your weight loss journey.
Renew Bariatrics provides the most studied set of bariatric surgical options including gastric sleeve surgery, gastric bypass surgery, revisional surgeries, gastric balloon, and including single-incision bariatric surgery. Since our inception Renew Bariatrics surgeons has preformed thousands of bariatric procedures to patients worldwide.
Ready for a new you? Call 844-736-3963 or apply now.
Renew Bariatrics® Difference
Why Renew Bariatrics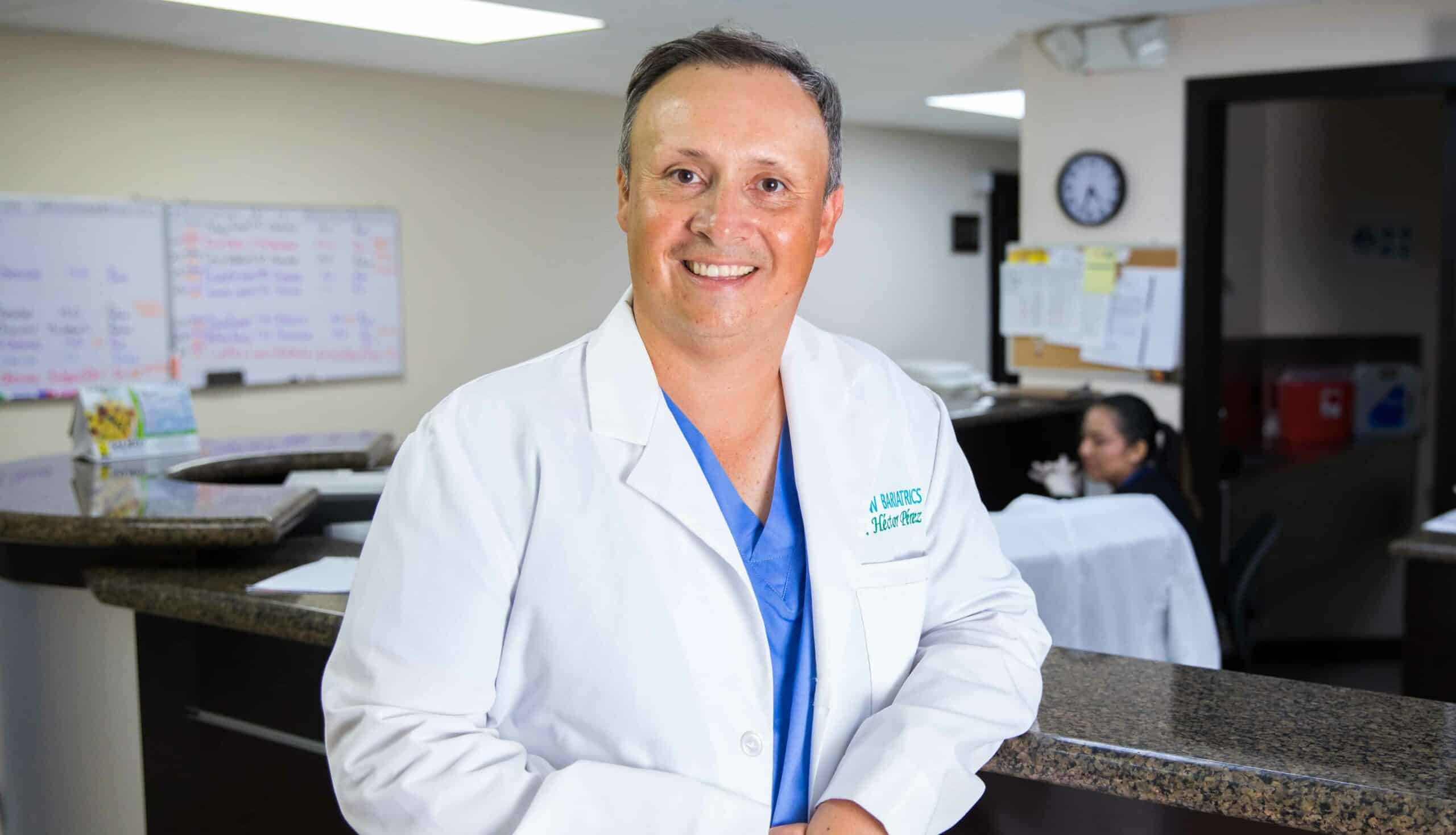 Dr. Hector Perez
Tijuana & Cancun
Meet Dr. Héctor Joaquín Pérez Corzo a board-certified bariatric surgeon based in Tijuana and Cancun, Mexico. Dr. Perez has over 11 years of bariatric surgery experience.
More: Dr. Hector Perez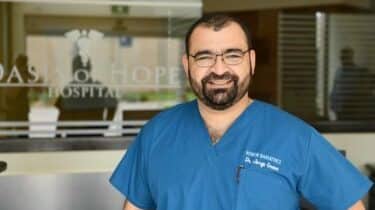 Dr. Jorge Green is premier bariatric surgeon practicing in Tijuana, Mexico. Dr. Jorge Green is a leading weight-loss surgeon who has performed more than 1,000+ bariatric surgeries.
More: Dr. Jorge Green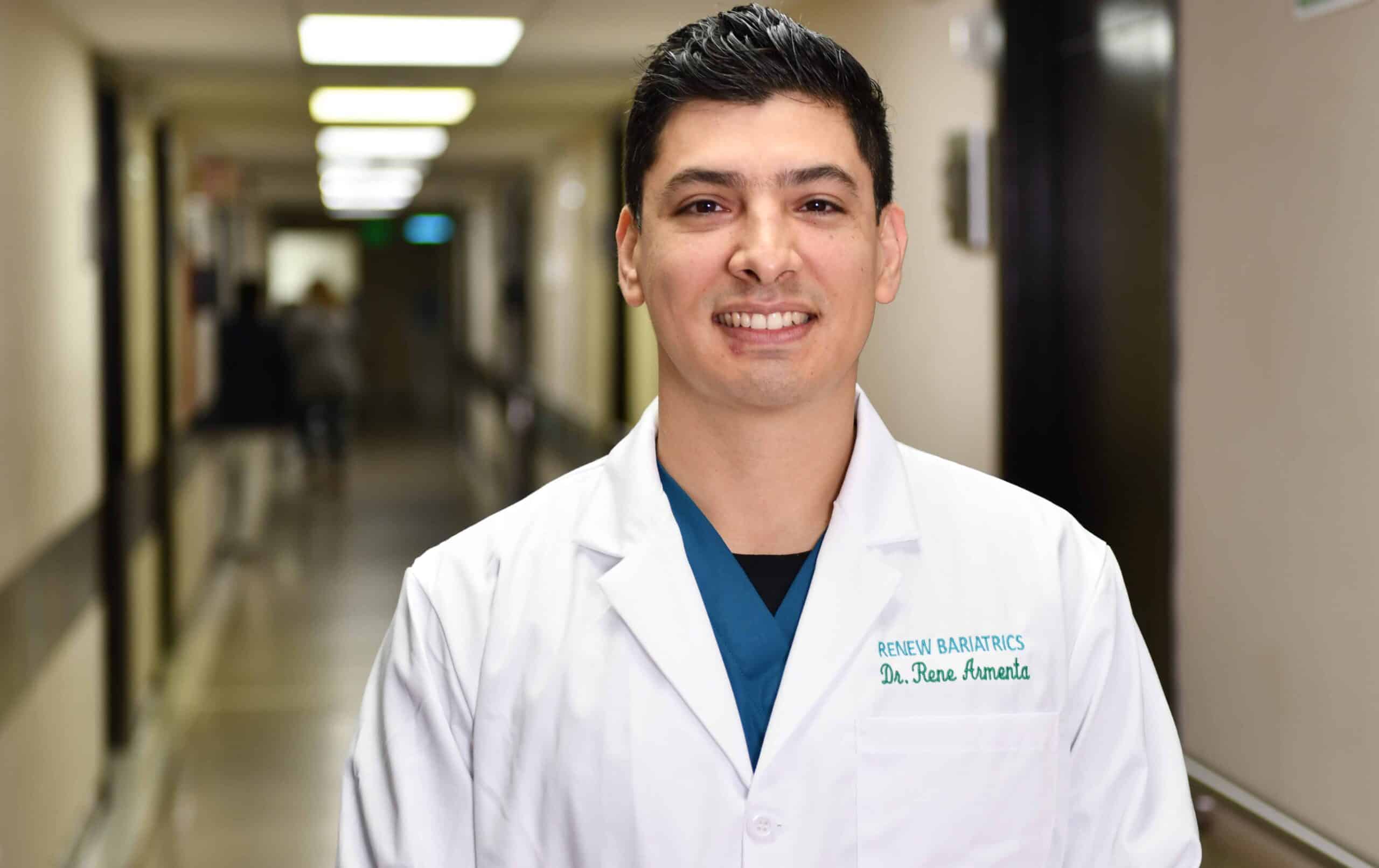 Dr. Rene Armenta is a skilled bariatric surgeon who has performed thousands of bariatric surgeons including revisional and gastric bypass revisional surgeries.
More: Rene Armenta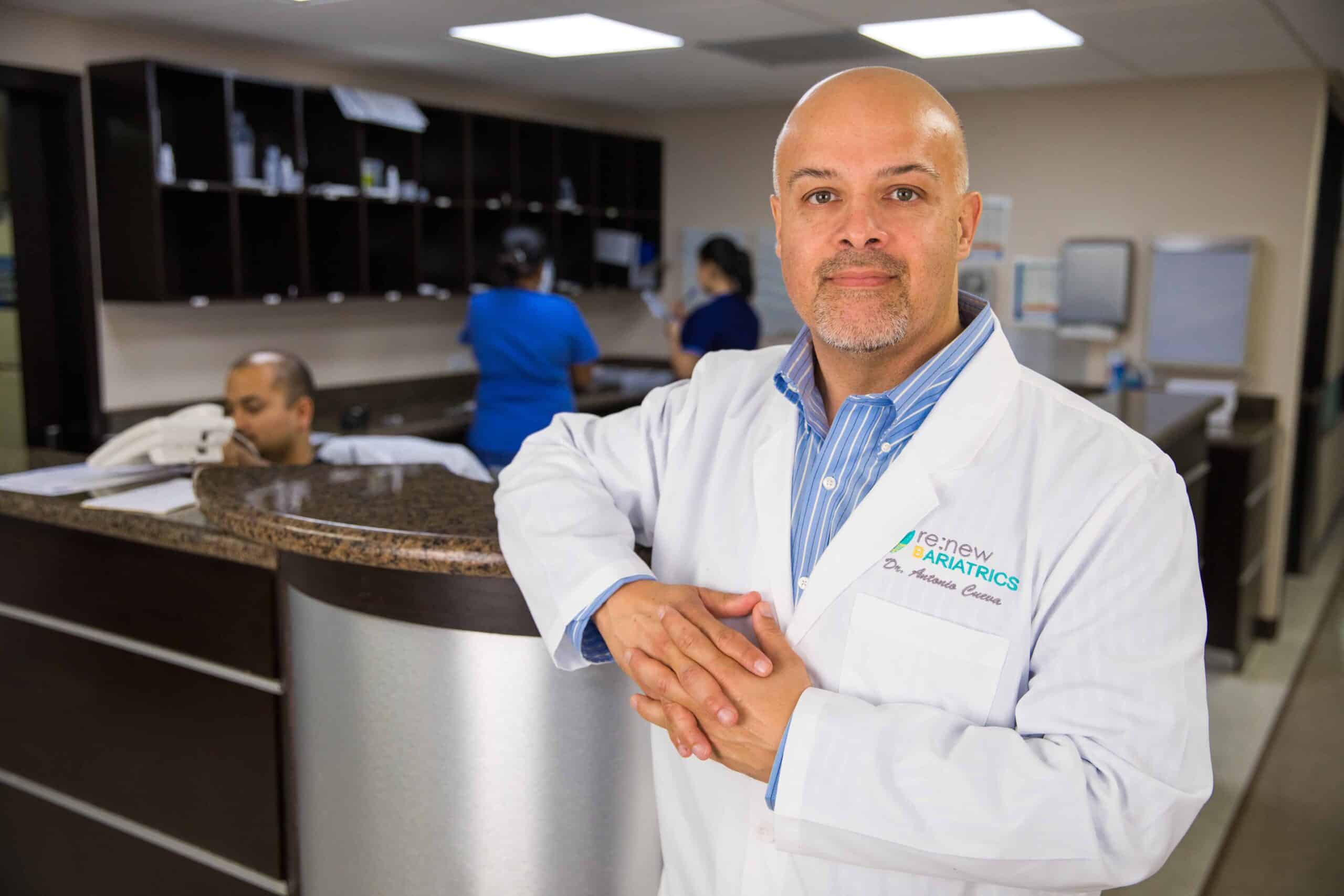 Dr. Antonio Cueva is a leading bariatric and general surgeon in Tijuana, Mexico. Dr. Antonio Cueva has performed thousands of surgeries.
More: Dr. Antonio Cueva
Our Rigorous Surgical Standard
Bariatric Surgeons
Our weight loss surgeons are highly educated, dedicating to their continuing education and the latest medical understanding of obesity and its treatment.
Renew Bariatrics surgical team uses the best practices for the gastric sleeve surgery including uses titanium staples (including Ethicon and Covidien), using the latest surgical staples, buttressing the staple line, and performing multiple leak tests. 
Each surgeon, Dr. Hector Perez, Dr. Jorge Green, Dr. Antonio Cueva, and Dr. Rene Armenta, are dedicated to attending and participating in bariatric, endoscopic and obesity conferences to learn the latest findings relating to obesity treatment. 
All of Renew Bariatrics surgeons are fully-licensed, and approved to perform bariatric and bariatric-related surgeries in their jurisdiction. 
All of our surgeons are board-certified by the Consejo Mexicano de Cirugia General, A.C. (Mexican Board of General Surgery) to practice surgery.  Dr. Hector Perez, Dr. Jorge Green, and Dr. Rene Armenta is certified in bariatric surgery.
Each of our surgeons speak near perfect, conversational English. As well as their native Spanish language. 
Start Your Weight Loss Journey Today