Mexico Weight Loss Surgical Facilities
Mexico Hospital Facilities
Renew Bariatrics prides ourself on working the leading, best-in-class hospital and surgical facilities in Mexico. We work at hospitals that are designed explicitly for Tijuana, and Cancun medical tourists. With Renew Bariatrics, your surgical outcomes and safety is our highest priority.
We pride ourselves on selecting only the best-operating environments for successful bariatric surgery. Patients are often concerned about the operating facilities and how this plays into ensuring successful outcomes. To learn more read our FAQs or follow our patient news blog.
Tijuana – Hospital, Surgical Facilities
With Tijuana's proximity to the US border, Tijuana has become the leading destination for weight loss surgery. Tijuana's has many advantages over other medical tourist destinations in Mexico including the fact that Tijuana has prominent state-of-the-art hospital facilities with the highest quality of care.
SER Hospital – Tijuana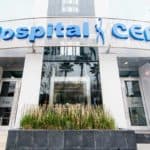 SER Hospital is a medical tourism hospital focusing on bariatric and plastic surgery. Located in Tijuana's business district, SER Hospital is just one mile from the US/Mexico border and one block to the hotel.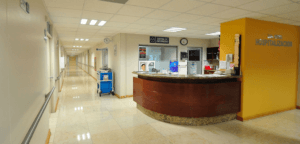 Hospital Guadalajara – Tijuana
Hospital Guadalajara is a full-service hospital, who is one of three hospitals in Tijuana with CSG accreditation.  Located in downtown Tijuana, Mexico, Hospital Guadalajara was founded in 1959 by Dr. Jose Javier. The hospitals' third floor is primarily dedicated to bariatrics with a primary focus on the laparoscopic gastric sleeve surgery.
Learn More: Hospital Guadalajara
Oasis of Hope Hospital – Tijuana
If you decide to undergo weight loss surgery at Oasis of Hope in Tijuana, your procedure will take place at a state-of-the-art facility. The hospitals' second floor is dedicated to bariatrics with a primary focus on the laparoscopic gastric sleeve, laparoscopic gastric bypass.  Oasis Hospital is a leading bariatric surgery hospital in Tijuana, Mexico.
Cancun – Hospital, Surgical Facilities
Cancun is the leading tourist destination in Mexico. Cancun has become a leading destination for medical tourist patients because of it's plenty of affordable airfare and great full-service hospitals.
Victoria Medical Center – Cancun
In downtown Cancun, is Victoria Medical Center which has been providing bariatric patients years for service. Victoria Medical Center is known for its state of the art laparoscopic weight loss equipment…
Contact Our Surgery Coordinators Today