We pride ourselves on selecting only the best-operating environments for successful bariatric surgery. Patients are often concerned about the operating facilities and how this plays into ensuring successful outcomes.
Hosptial, Surgical Facilities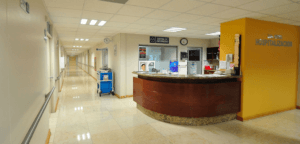 Hospital Guadalajara – Tijuana
Hospital Guadalajara is a full-service hospital, who is one of three hospitals in Tijuana with CSG accreditation.  Located in downtown Tijuana, Mexico, Hospital Guadalajara was founded in 1959 by Dr. Jose Javier. The hospitals' third floor is primarily dedicated to bariatrics.
Learn More: Hospital Guadalajara
Oasis of Hope Hospital – Tijuana
If you decide to undergo weight loss surgery at Oasis of Hope in Tijuana, your procedure will take place at a state-of-the-art facility which has been certified by the American Hospital Association since 1991. The hospital utilizes top of the line technology…
Learn More: Oasis of Hope Hospital
Victoria Medical Center – Cancun
In downtown Cancun, is Victoria Medical Center which has been providing bariatric patients years for service. Victoria Medical Center is known for its state of the art laparoscopic weight loss equipment…