Single-Incision Gastric Sleeve in Mexico
SILS Gastric Sleeve Surgery in Mexico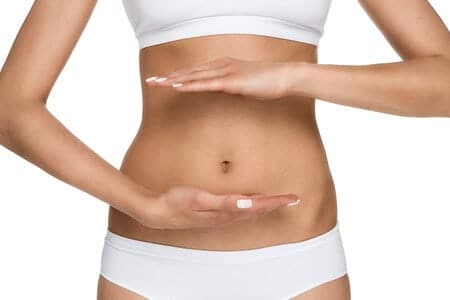 If you're looking to undergo gastric sleeve surgery in Mexico, consider the SILS (single-incision laparoscopic surgery) procedure. It's mainly the same gastric sleeve procedure but with fewer incisions for faster recovery time, reduced pain, and less scarring.
Advantages of Single-Incision Gastric Sleeve:
Less Recovery Time (compared to laparoscopic gastric sleeve)
Less invasive than laparoscopic gastric sleeve
Reduced Postoperative Pain
One scar through the naval, verse four or five
Are you a Candidate for Single Incision Gastric Sleeve?
Typical candidates for those with a BMI of less than 40, and those who have never had a bariatric or abdominal surgery.
[callout1 link="https://renewbariatrics.com/pre-qualify/" title="Single-Incision Gastric Sleeve" btn="All-Inclusive Pricing" img="https://renewbariatrics.com/wp-content/uploads/2017/12/re-new-logo.png"]Get Your Free Consultation Today[/callout1]
Single-incision laparoscopic gastric sleeve surgery is a form of laparoscopic surgery. It is minimally invasive with only one incision created on the abdomen to facilitate the introduction of all the surgical equipment needed for resection of the stomach
Laparoscopic gastric sleeve surgery has gained popularity in the field of surgical management of obesity owing to its effectiveness, fewer complications and very low mortality associated with it. Significant weight loss can be achieved with this surgery as well as reversal/improvement in comorbid conditions such as sleep apnea, hypertension, diabetes, and high blood cholesterol.
In gastric sleeve surgery, the stomach is reduced by 80% to reduce appetite and food intake. The usual laparoscopic approach entails the creation of many abdominal incisions (multiple ports) to facilitate the entry of laparoscopic equipment and the exit of the resected stomach. This will create numerous scars on the abdomen, though very small in size, but may be unacceptable to many patients.
It was Pelosi and his co-workers that first described the single-incision laparoscopic surgery in 1992 when they performed a single incision laparoscopic removal of the appendix and the uterus. Recently the use of this technique in the field of bariatric surgery has been gaining popularity. The incision is usually made in the upper abdomen, but some surgeons have advanced to the extent of putting the incision around the umbilicus (navel), a technique that will ultimately conceal the final scar (Huang, 2010).
With single incision gastric sleeve surgery, the trauma of surgical incision is minimized. Less postoperative pain accompanies this, reduced the length of hospital stay and faster recovery when compared with laparoscopic surgery with multiple incisions or open gastric sleeve surgery. The number of a postoperative scar is also reduced to only one, thus providing an additional cosmetic benefit over other procedures. While some have reported a reduced need for analgesia, others have not documented any difference in analgesic requirement after single and multiple incision laparoscopic gastric sleeve surgeries.
Those who are eligible for gastric sleeve surgery are also fit for single incision laparoscopic surgery. The cost may be slightly higher due to the degree of expertise required but the result is worth the extra fee. The preoperative preparation is similar to those of multiport gastric sleeve surgery so also the postoperative period.
Forty female patients with BMI between 35.1 and 45.0 kgm-2 had single incision laparoscopic surgery. The average operating time was 85mins. Six months after the surgery, the average percentage excess weight loss was 57.2% which is similar to what obtains after other types of gastric sleeve surgery. Complications were not different from those of multiport gastric sleeve surgery (Mittermair, 2013).
Lakdawala et al. conducted a study of 100 patients who had gastric sleeve surgery. Fifty of them had single incision laparoscopic gastric sleeve while the remaining fifty had multiport laparoscopic gastric sleeve surgery. Those who had single incision surgery recorded less postoperative pain after 8 hours of surgery. The weight loss and resolution of comorbidities were similar after 6 months of surgery (Lakdawala, Muda, Goel, & Bhasker, 2011). Maluenda et al. also reported the safety of transumbilical single incision gastric sleeve surgery.
In well-selected candidates, single incision laparoscopic gastric sleeve surgery is safe and offers similar outcome compared with the multiport laparoscopic gastric sleeve procedure. Also, it reduced the length of hospital stay and allowed you to recover quickly. It also offers a better cosmesis.
Interested in undergoing Weight Loss Surgery in Mexico? Contact our helpful, knowledgeable patient educators who can help guide you through the entire process of getting approved for the single-incision gastric sleeve in Tijuana.
Huang, C. (2010). Single-incision laparoscopic bariatric surgery. Journal of Minimal Access Surgery, 6(4), 189. doi:10.4103/0972-9941.72397
Lakdawala, M. A., Muda, N. H., Goel, S., & Bhasker, A. (2011). Single-Incision Sleeve Gastrectomy Versus Conventional Laparoscopic Sleeve Gastrectomy—a Randomised Pilot Study. Obesity Surgery, 21(11), 1664-1670. doi:10.1007/s11695-011-0478
Maluenda, F., León, J., Csendes, A., Burdiles, P., Giordano, J., & Molina, M. (2014). Single-incision laparoscopic sleeve gastrectomy: initial experience in 20 patients and 2-year follow-up. European Surgery, 46(1), 32-37. doi:10.1007/s10353-013-0246-4
Mittermair, R. (2013). Transumbilical single-incision laparoscopic sleeve gastrectomy: Short-term results and technical considerations. Journal of Minimal Access Surgery, 9(3), 104. doi:10.4103/0972-9941.115367