Revision Gastric Banding Surgery in Mexico
Revisional Options after Gastric Banding Surgery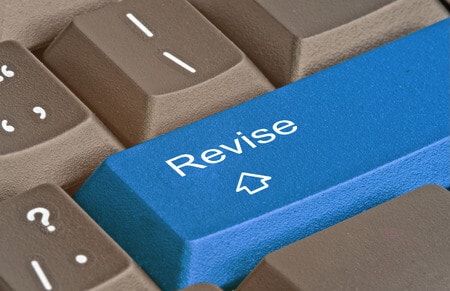 Bariatric surgery has established its place as a successful treatment modality for morbid obesity, in contrast to often unsuccessful non-invasive obesity therapies (Vijgen, Schouten, Pelzers, Greve, van Helden & Bouvy, 2012).
Laparoscopic adjustable gastric banding (LAGB) is a safe and frequently performed bariatric procedure. It has a lower mortality and an added advantage of being reversible.
A report by Hutter et al. found that laparoscopic adjustable gastric banding has lower risk-adjusted morbidity, readmission, and reoperation/intervention rates than laparoscopic sleeve gastrectomy, laparoscopic Roux-en-Y gastric bypass, and open Roux-en-Y gastric bypass (Torres-Villalobos, 2015).
However, as it is for other bariatric surgery, the procedure may fail to require a revision surgery.
The causes of gastric band failure include; anterior slippage of the band, symmetric pouch dictation, posterior slippage, and erosion of the band into the stomach wall. Available options of revision include re-banding, conversion to gastric sleeve, conversion to gastric bypass, and duodenal switch.
Conversion of lap band to gastric bypass
In this procedure, the band is removed followed by the Roux-en-Y gastric bypass. This has the advantage of being a restrictive as well as a malabsorptive procedure. The demerit of this conversion is that the patient now stands a chance of developing the complications of gastric bypass such as dumping syndrome, dehydration, gallstone formation, etc. the potential weight loss following conversion of lap band to gastric bypass is the same as for gastric bypass surgery.
Conversion of lap band to gastric sleeve
This involves the removal of the gastric band and resection of the stomach. In gastric sleeve surgery, about 80% of the stomach is resected leaving a banana shaped 20%. This significantly reduces the amount of food the stomach can hold. The greater impact, however, seems to be the effect the surgery has on gut hormones that influence some factors including hunger, satiety, and blood sugar control ("Bariatric Surgery Procedures – ASMBS," 2017).
Duodenal switch or biliopancreatic diversion+ duodenal switch (BPD-DS) is a highly complex and most expensive of all bariatric procedures. This is a form of restrictive and malabsorptive procedure. It produces the best result regarding weight loss and resolution of other comorbid conditions. It is commonly referred to as biliopancreatic diversion. It involves sleeve gastrectomy and refashioning of the small intestine with or without gallbladder removal. The percentage loss in BMI after 2years can be as high as 73% (Anderson, Gill, De Gara, Karmali, & Gagner, 2013). An additional benefit of this procedure is the resolution of other comorbid conditions associated with obesity such as diabetes mellitus, hypertension and sleep apnoea.
Though one of the easiest and safest bariatric surgeries, LAGB is not without its complication and failure and revision surgery may be required. 
Vijgen, G. H. E. J., Schouten, R., Pelzers, L., Greve, J. W., van Helden, S. H.,&
Bouvy, N. D. (2012). Revision of Laparoscopic Adjustable Gastric Banding:
Success or Failure? Obesity Surgery, 22 (2), 287–292. http://doi.org/10.1007/s11695-011-0556-1
Torres-Villalobos, G. (2015, August 13). Gastric Banding: Pre-Procedure, Periprocedural Care, Technique. Retrieved from http://emedicine.medscape.com/article/1894653-overview
Bariatric Surgery Procedures – ASMBS.(2017).Retrieved from https://asmbs.org/patients/bariatric-surgery-procedures
Anderson, B., Gill, R. S., De Gara, C. J., Karmali, S., & Gagner, M. (2013). Biliopancreatic Diversion: The Effectiveness of Duodenal Switch and Its Limitations. Retrieved from https://www.hindawi.com/journals/grp/2013/974762/