Discover the cost of weight loss surgery from Renew Bariatrics' annual cost survey. Prices are accurate in 2019.
Weight loss surgery without insurance is quite expensive, and bariatric surgery costs vary depending on the type of procedure you're having, hospital or facility, the bariatric physician, and even the city you're based at.
Cost of Weight-Loss Surgery Mexico
|   | Mexico | Canada | United States | United Kingdom | Australia | India |
| --- | --- | --- | --- | --- | --- | --- |
| Gastric Sleeve Surgery | $3,899 | $15,425 | $19,100 | $14,200 | $14,500 | $6,000 |
| Gastric Bypass Surgery | $5,299 | $15,800 | $25,000 | $14,200 | $3,500 | $7,000 |
| Gastric Balloon | $5,999 | N/A | $12,000 | $5,050 | $3,500 | N/A |
| Duodenal Switch | $6,299 | N/A | $28,000 | N/A | $3,500 | N/A |
| Gastric Banding Surgery | $5,999 | $14,000 | $15,500 | $7,400 | $2,700 | $6,000 |
* Updated in March 2019. Prices originially pulled from 8/17 from various online sources (clinics, online aggregators) reporting prices.
Are you interested in undergoing Weight Loss Surgery in México? Get a Free Consultation with our staff today.
SCHEDULE YOUR FREE CONSULTATION
Renew Bariatrics Makes Obesity Treatment Affordable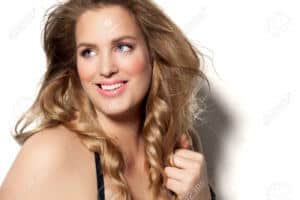 Renew Bariatrics established partnerships with leading bariatric specialists in Mexico, slashing prices in the meantime. The ending result is a tremendous all-inclusive self-pay package at an affordable rate. Renew Bariatric never compromises with the quality of the packages, which is why sometimes we're more expensive than other providers.
All Packages Include medical tourism coverage is included with each package. Some bariatrics companies which provide this service, admit that your coverage stops once you travel back to your home. All of our packages include this, which is why we're one of the best medical tourism companies in Mexico.
Learn more about booking surgery today with a small credit card deposit, by calling (844) 736-3963. Please contact us today to learn more about paying your deposit with an HSA or FSA credit card.
Our Bariatric Surgery Packages Include:
Pre-Operative Tests
Transportation To / From San Diego Airport to Tijuana or Cancun Airport to Facility
Hotel / Recovery House Stay
Gastrointestinal Leak Tests
Take-home pain, antibiotics medicine
Surgeon Costs
Hospital / Facility Costs
Beware Some Bariatric Companies
Some bariatric companies claim they have an all-inclusive price, but fail to be transparent on the hidden fees for components that should be included like take-home medication, transportation, or even having a companion.
Learn more about Financing Your Weight Loss Surgery in Mexico, with financing loan companies specializing in medical tourism. 
2019 Bariatric Surgery Cost Comparison
These are the five types of bariatric surgery and their associated costs:
Gastric Sleeve Self-Pay Cost
Gastric sleeve surgery is covered by insurance if your plan includes bariatric surgery. The total cost on average in the US is about $19,000. Items such as pre-op testing, however, are not covered by your insurance plan.
Out-of-pocket costs may be tax deductible, and self-pay patients usually have access to exclusive discounts. Within two years, gastric sleeve surgery pays for itself because of savings per year post-surgery amount to $11,000 which would have been otherwise incurred if the patient had remained obese.
Gastric Sleeve Self-Pay Cost in Mexico
Renew Bariatric offers gastric sleeve start at $3,899 – all inclusive which is roughly an 80% discount from the price in the United States.  Learn more: Gastric Sleeve Cost in Mexico.
Gastric Bypass Self-Pay Cost
Gastric bypass surgery, otherwise known as the quintessential weight-loss surgery, is covered by insurance, Medicare, and Medicaid. The cost of the procedure in the United States typically costs between $25,000 to $30,000.
Gastric Bypass Self-Pay Cost in Mexico
Renew Bariatrics provides affordable gastric bypass in Mexico, starting at $6,300 all-inclusive which includes medical tourism insurance. The package will typically range in Mexico from $5,500 to $9,000 depending on which location in Mexico, surgeon, company, and other factors.
Gastric Balloon Self-Pay Cost
The total average cost of the procedure averages $8,150 before tax savings and financing. It is FDA-approved but is not typically covered by insurance, Medicare or Medicaid. In France, the procedure costs on average 3,000 Euros.
Gastric Balloon Self-Pay Cost in Mexico
Gastric Balloon in Mexico will typically cost roughly USD 4,000 including the cost of removal six or twelve months later.
Gastric Banding Self-Pay Cost
In Canada, the average cost is CAD 17,575 while in Australia its AUD 17,700. In the United Kingdom, the average price stands at £4,995. Medical travel (International) ranges from $4,000 to $15,000.
The average cost of gastric banding in the US is $15,000, but this does not typically include pre-op, post-op, special circumstances or complications arising post surgery. This cost also varies from one location to another. Different surgeons within the same city also tend to have a price difference ranging from $5,000 to over $10,000.
Gastric Banding Self-Pay Cost in Mexico
In Mexico, Gastric Banding (Lap-Band or REALIZE Banding System) cost will typically be $5,000 to $7,000 – but the number of providers offering the surgery are shrinking considerably.
The efficacy, or expected weight loss is so poor, most bariatric surgeons Worldwide are opting and preferring gastric sleeve surgery.
Duodenal Switch Self-Pay Cost
Duodenal Switch is covered by insurance in the United States if your policy includes bariatric surgery. In Canada, several provinces but not all cover this procedure, however, wait times are long ranging from 2 to over ten years. In Australia, Medicare and private insurance cover a portion of the total cost.
The total cost of the procedure in the US averages $27,300. In Canada and Australia, the procedure is not widespread, so an average cost is not available. In India, the procedure costs $14,000. Also, subsequent costs of bariatric supplements and vitamins cost about $1,500 per year or more through medical expenses for patients' post-Duodenal Switch surgery are far less than pre-surgery.
Duodenal Switch Self-Pay Cost in Mexico
In Mexico, the average price is $8,000, but you have to pay extra attention to the surgeons' experience and capability. Since Duodenal Switch is a complicated procedure, there isn't a single doctor with 1,000s of surgeries under their belt.