Gastric Sleeve Success Stories
Patient Before and After Photos
Struggling with obesity or unwanted pounds can be daunting. The treatment options are varied, and there is misinformation nearly on the web.
Today, individuals suffering from obesity have outweighed those who are normal weight. This trend is trending upwards and has no signs of slowing down. The obesity crisis has to lead many individuals searching for a proven treatment for obesity, and finding the laparoscopic gastric sleeve procedure.
Ready for your own success story? Don't let anything stop you from changing your life today. 
Gastric Sleeve Success Stories*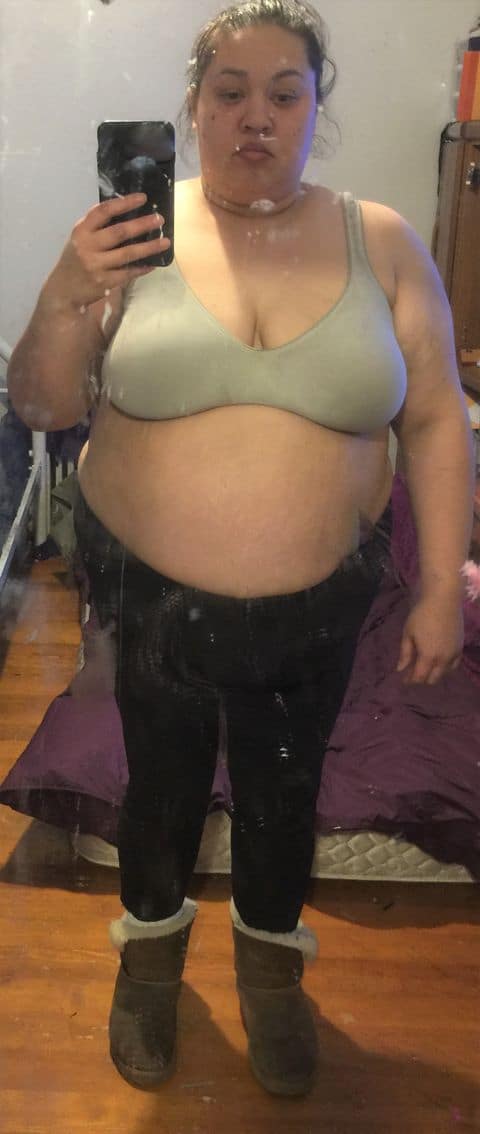 I am finally acting on all of the things I've always wanted to do
Procedure: Gastric Sleeve Surgery
Date: June 2018
Weight Lost: 128 Pounds
I'm a 39 yr old mother of 4 and for the first time in my kids' lives, I have the energy to keep up with them. For the first time in my life, I am finally acting on all of the things I've always wanted to do, I'm actually working towards the goals I dreamt about but never thought I could do.
My only regret regarding my weight loss surgery is that I didn't do it sooner, I wasted 6 years of my life trying to get approved through my insurance before discovering Renew Bariatrics.
A big heartfelt Thank you to the entire Renew Bariatric Team, you've changed my life and I wish you continued success in changing many more!
It's been 28 months since my surgery; at the time I started my pre-op diet, I weighed 278 lbs and I'm only 5'4″. At around 18 months post-op I hit my plateau and have since then remained between 150-153 lbs, a much more comfortable weight for my height. Also, I don't have to work myself to death or deprive myself of things I love in order to stay at this weight. It's reassuring to know that I won't 'stretch my stomach back out' and gain the weight back. I know this was the right decision for me.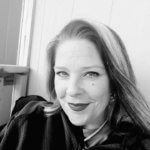 How I've Lost 60 lb. and Counting
Procedure: Gastric Sleeve Surgery
Date: Feb 2018
Weight Lost: 60 Pounds
Now July 2nd will mark my 5 months. Anniversary. I still have 30lbs to go but I just wanted to say THANK YOU to God and all the doctors and nurses and staff for this new lease on life! I have a waist and boobs that are not one roll lol and one chin, not 3. I can't wait to get this last 30lbs OFF but I am SO GRATEFUL for the 60 that are GONE!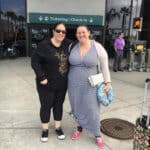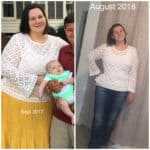 Mother of 3 Gets Her Life Back
When you see yourself in the mirror every day sometimes the progress is hard to see, but side by side it's pretty clear!
Mother of 3 struggled with losing weight after her last child. When the pounds would not budge after countless diets she turned to a more permanent solution
had the sleeve done back in February as I struggled with my weight for so long? So thankful I did!
What a long way we've come!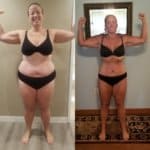 How I've Lost 60 lb. and Counting
Bariatric Surgery: Gastric Sleeve Surgery
Surgeon: Dr. Hector Perez
Starting Weight: 226
End Weight: 161
I don't regret my decision and believe having the sleeve surgery was the best decision I've made in my life. Read her testimonial and before and after pictures.
Gastric Sleeve Before and After Photos*
Gastric Sleeve Success Stories
Gastric Sleeve Success Rates*
Gastric Sleeve is a well-researched bariatric (weight-loss) surgery, with important statistics to show it performs well for the vast majority of patients, resulting in many success stories and significant expected weight loss. For those who need to lose fifty, hundred pounds, the gastric sleeve procedure is the most desirable procedure, with a good 'fit' for most patients.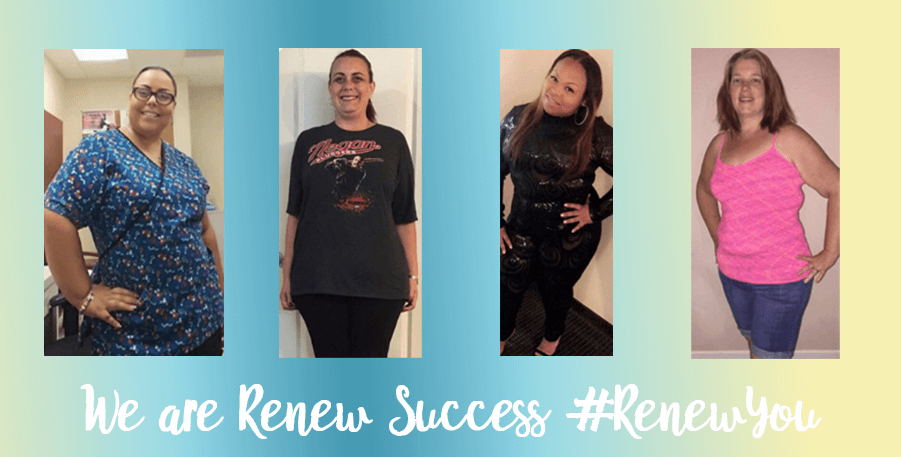 How do patients after surgery get to a success story?*
Patients focusing on postoperative diet and exercise will have greater success and more expected weight-loss than those who primarily rely just on the procedure itself. In fact, most unsuccessful patients after surgery can be traced to those who do not follow the surgeon's recommendations and considerations.
Dedication to the Gastric Sleeve Diet Guide
Securing Your Own Gastric Sleeve Success Story*
Do you need to lose fifty, a hundred or more pounds? Then you might be a good candidate for the gastric sleeve procedure. We have developed a quick candidate form to determine your candidacy quickly and easily.

Start your journey today! Takes just five minutes to change the direction of your life. Speak with our patient educators today!
Renew Bariatrics and their surgeons have helped individuals at all stages of their lives conquer obesity. Renew Bariatrics success stories span gastric sleeve, gastric bypass, gastric banding, duodenal switch, revisional surgery, and gastric balloon.
Today obesity rates are increasing at significant rates, with many organizations increasing accepting bariatric surgery as a meaningful and proven treatment for obesity. The following organizations include:
If you're struggling with obesity and have yet to get down to your ideal weight, you may be able to leverage the gastric sleeve procedure to lose weight effectively. Gastric sleeve is a proven, and safe treatment – with minimal side effects, risks, and high expected weight loss.
Are you ready to renew your life? Contact our incredibly knowledgeable staff to see if the gastric sleeve is right for you.