Revisional Gastric Sleeve in Mexico
Gastric Sleeve Revision Information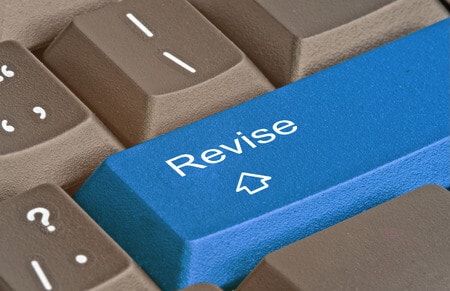 Surgical treatment has been the most effective treatment of obesity as other treatment options have failed to achieve significant weight loss and reversal of obesity-associated disease conditions. These surgeries are either restrictive, malabsorptive or both. The conditional operations reduce the size of the stomach either permanently or reversibly to limit food intake. Malabsorptive operations, on the other hand, reduce nutrient absorption.
Gastric sleeve surgery has been one of the most performed bariatric surgeries in recent times. It is a restrictive surgery where the stomach is reduced in capacity with subsequent reduction in food intake as the feeling of satiety comes early during the meal. This procedure was initially performed as the first stage of duodenal switch, but now commonly done as a single procedure for weight loss.
The patient can be expected to lose about 40-78% of the excess weight for the first 1-2 years after the surgery. This is achievable only if complemented with healthy dietary habit and exercise. Other benefits include the reversal of obesity-associated disease conditions such as hypertension, diabetes, and fertility improvement in females.
Cause of Gastric Sleeve Failure
However, some patients may experience persistent side effects such as reflux or suboptimal weight loss or weight gain after the initial loss. This is most often due to stretching and dilatation of the stomach with a subsequent increase in food intake. Stretching is the result of non-compliance with the dietary plan. This problem can be addressed by either a pouch reset or revision surgeries.
Pouch reset is a way of trying to return the stomach to the size it was after surgery by going back to the immediate postoperative diet. However, the effectiveness of this is still a subject of debate among scholars.
Gastric Sleeve Revisional Surgeries
Gastric sleeve revision surgeries are other bariatric surgeries that may be done to achieve additional weight loss if gastric sleeve surgery failed to make the expected weight loss. They may be restrictive, malabsorptive or both. These operations include re-sleeve, duodenal switch, and gastric bypass.
These surgeries have their associated complications, and thus, the proper evaluation must be done to ascertain if you are fit for the surgery. Some are done laparoscopically while others are done by open surgery.
Mini Gastric Bypass – Single Anastomosis Gastric Bypass
The mini gastric bypass surgery is a newer procedure, but our highly skilled bariatric surgeons are in an agreement. The mini gastric bypass surgery is probably the best conversion for Gastric Sleeve patients. It is the easiest to perform on and has the highest chances for high expected weight loss.
Are you a candidate for the Gastric Sleeve to Mini-Gastric Bypass procedure? Contact our staff to learn more today.
Re-sleeve surgery is similar to the original gastric sleeve surgery. It involves resection of the dilated stomach to leave a sleeve-shaped portion of the desired size. This surgery is done laparoscopically and is relatively safe compared to other revision surgeries.
A study reported a decrease in BMI from an average of 38.9kg/m2 to 32.2kg/m2 in those that had re-sleeve gastrectomy one-year post-surgery. The percentage excess weight loss also increased from an average of 25.3% to 56.3%. Complete resolution of joint and sleep problems were recorded while significant improvement was noticed in those with hypertension and diabetes as evidenced by a reduction in their blood pressure and glycated hemoglobin (HbA1c).
Are you a candidate the Re-Sleeve procedure? Contact our staff to learn more today.
The laparoscopic Roux-en-Y gastric bypass is another bariatric surgery that can be done when gastric sleeve fails. There is a malabsorptive component in addition to the restrictive mechanism. An upper pouch of the stomach (50ml) is created from the dilated stomach with the use of staples. This small pouch is the limiting component.
The small intestine is then divided at about 45cm from the stomach. The lower end of the divider is then connected to the pouch while the upper end is attached to the small intestine 100cm below the point of divide. This significantly reduces nutrient absorption.
The expected weight loss is the same as for primary gastric bypass surgery. However, the complications of gastric bypass such as dumping syndrome, dehydration, gallstone formation must be anticipated and promptly treated.
Duodenal switch (biliopancreatic diversion with duodenal switch) is a complicated and expensive bariatric surgery that may be done as a primary procedure or as a revision surgery for a failed gastric sleeve. It has both restrictive and malabsorptive components. The limiting element is a sleeve gastrectomy.
As a revision surgery, the stomach may be resected (a form of re-sleeve) followed by intestinal refashioning. The refashioning is in such a way that the bile and pancreatic juice come in contact with the food at the very distal end of the small intestine. Since most of the absorptive surface of the small intestine would have been bypassed at this point, only small amount of the nutrients will be absorbed. Another adjunct to this surgery is the removal of the gallbladder. This helps prevent the complication of gallstone formation. In a review carried out by Buchwald et al. a significant reduction of 73% in body mass index at 24months post-surgery was found.4
In conclusion, gastric sleeve revision surgery becomes necessary after gastric sleeve surgery when an individual failed to lose weight as expected or regain the already lost weight. Available options include re-sleeve, gastric bypass, and duodenal switch. These procedures have their complications, and proper evaluation must be done to determine the safest for you.
Gagner M, Deitel M, Erickson A, Crosby R. Survey on laparoscopic sleeve gastrectomy (LSG) at the Fourth International Consensus Summit on Sleeve Gastrectomy. Obesity Surgery. 2013;23(12):2013-2017. doi:10.1007/s11695-013-1040-x.
Fischer L, Hildebrandt C, Bruckner T et al. Excessive Weight Loss after Sleeve Gastrectomy: A Systematic Review. Obesity Surgery. 2012;22(5):721-731. doi:10.1007/s11695-012-0616-1.
Cesana G, Uccelli M, Ciccarese F, Carrieri D, Castello G, Olmi S. Laparoscopic re-sleeve gastrectomy as a treatment weight regain after sleeve gastrectomy. World Journal of Gastrointestinal Surgery. 2014;6(6):101-106. doi:10.4240/wjgs.v6.i6.101.
Buchwald H, Estok R, Fahrbach K et al. Weight and Type 2 Diabetes after Bariatric Surgery: Systematic Review and Meta-analysis. The American Journal of Medicine. 2009;122(3):248-256.e5. doi:10.1016/j.amjmed.2008.09.041.
Are you a Gastric Sleeve patient who is struggling to lose weight, or who have reached a plateau? Do you want to know if you're a candidate for Gastric Sleeve Revisional Surgery?
Please fill out this form now, and we'll go over it with you after our surgeons have reviewed your case.