Renew Bariatrics – Reviews for Weight Loss Surgery in Mexico
Still on the fence, on going to Mexico for weight loss surgery? Renew Bariatrics is a US-based company helping individuals seek affordable bariatric surgery in Tijuana and Cancun, Mexico.
Reviews, ratings, and testimonials for Renew Bariatrics. These reviews come from a variety of sources including email testimonials, Google, Facebook page, Facebook Support Group. See Complete List of Reviews on Facebook Page.
Recent Reviews of Our Patients:
Very professional and amazing experience.
Thank you for being so amazing, my experience with the entire process was amazing. Thank you again, and please pass a message to the doctors involved.  You're Amazing… Thank you so much. A very professional and amazing experience.
Overall it was a positive experience
The stay was really good. The nurses were kind and attentive. I liked Dr. Perez, he has a good bedside manner. The Grand Hotel was very nice. It was comforting to me to be able to spend a night out of the hospital but still be close if needed. The drivers were great. Overall it was a positive experience. It's good to be home, working on sip…sip…sip.
I highly recommend Renew Bariatrics
The gastric sleeve is the perfect way to achieve my goals. Renew Bariatrics helped me and Anna was there for me all the way. After surgery, she was there calling my family to tell them everything went well. And has checked on me before and after my surgery on 10/17. All my questions were answered, and I was given information on what to bring with me and what to expect. I went alone but was not alone thanks to Anna. I highly recommend Renew Bariatrics.
Definitely tell anyone to use their services.
This was the best phone call I ever made.  Followed up frequently while I was waiting for my surgery. Thankfully they made sure my ducks were in a row when I didn't. My husband was well tended and guided wonderfully while we were in TJ.  Would I do this again? Yes, yes and yes. 2 months out and I am down 60 pounds. No longer need. Crutches. I would Definitely tell anyone to use their services, knowledge is a wonderful tool when you are taking such a big step for your health.
Everything is going great.
I'm 6 pounds from my goal weight. My brother hasn't seen me in 6 months. He came to and was shocked when he saw me. Now he's thinking about having the surgery. I forwarded him the information.
I would really recommend this facility for anyone.
Speaking with Anna at Renew Bariatrics made me feel very confident about my choice. She answered all my questions and was knowledgeable about the procedure and the aftermath. My husband is a very tall guy (6'5″) and the sofa in the room even fit him (more or less) and he was comfortable as well. There were good restaurants within walking distance for him to grab food and drinks, listen to some music, and take in some of the local culture while I snoozed away, safe and sound.
Best conversations regarding my surgery options
I would like to share my experience with any who may be questioning going to Mexico or using Renew Bariatrics for WLS. My name is Lori and when I was first researching surgery options, my insurance did not cover these procedures. A friend of mine suggested going to Mexico for the procedure and my first thought was no way in hell I am going out of the country to have this done; However I was curious and started doing research and talking to others that have gone. Anna with Renew Bariatrics got in touch with me and we had the best conversations regarding my surgery options and she genuinely took in interest in me personally. ..I am 4 weeks out and down 35+ lbs (I was sleeved)…I could not give a higher recommendation. If you have questions, ask away 
🙂 Thank you Renew Bariatric Team!!
Thanks a million! 
This experience has been everything I'd hoped for and more! I have ZERO regrets for making this decision.
Recovery wise, I've had almost no pain at all. I'm staying hydrated and not feeling nauseous at all. Also, not feeling hungry all the time anymore! Feeling good with energy, and sleeping well! I'm following the diet plan exactly, and am proud to say I have lost 18.3 pounds since the day before surgery!
I am SO grateful for all you guys for helping me on this journey. It's been amazing so far! I'm so positively looking towards the future! Thank you SO much!
Thanks a million!
Christiana
ABSOLUTELY everything is and has been FANTASTIC!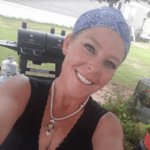 Extremely friendly..staff is very caring! Our driver has been AMAZING!
This has been the greatest decisions I've ever made and my Doctor and staff have been UNBELIEVABLE! I am so grateful to all of them! Thank you guys [Renew Bariatrics] for this second lease on life! May God continue to bless and keep you! To our driver thank you for making us feel so so at home! God bless you and your families! View more by viewing Trinity's testimonial.
From Size 54 to 40 in 4 Months
Height 5'8"
Highest weight 390 lbs
Sleeved 03/09/2018
PreSurgical weight 311 lbs
Today!!!!!!
257 lbs
Hit another stall! Happy to see the weight going away! I went from a size 54 waist for pants to a 40. Super excited and really enjoying the energy I have.
I have stayed true to the diet and I am doing my best but really need to lose more weight yet.
I hope you are doing well.
Allen Kahl
8 Pounds in a Week
I'm down almost 8lbs in a little over a week! It's insane! I feel great now that the gas pain is almost gone and my incisions have healed very nicely! Thank you again so much for everything!
I'm down 62 lbs since starting this journey
Its been great! I'm down 62 lbs since starting this journey and in a medium top and med-large bottom/10-12. Started at the 2xl top and xl/16 bottoms! I stalled on weight loss for about 4 weeks but increased calories and it started back. I have my energy back as well. I have started losing hair but knew that was a possibility. I just continue to get protein and vitamins in. Thank you for asking.
Amanda Garrett
Best Decision I've made in my life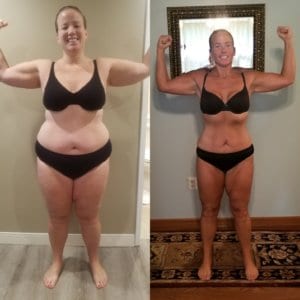 I don't regret my decision and believe having the sleeve surgery was the best decision I've made in my life. View More.
Nothing But a Great Experience
Hope all is well! I received an email asking how I was doing, I would love to report that I am doing really great, I feel like I'm on the success story side! I've had nothing but a great experience from my first conversation with you up until flying home and my entire recovery. I appreciate everything you guys have done to make it smooth, I appreciate the doctors, the facility, everyone from the drivers all the way up. I'm so happy that I got to find out about you guys and have someone who could explain the entire process.