AFTER GASTRIC SLEEVE SURGERY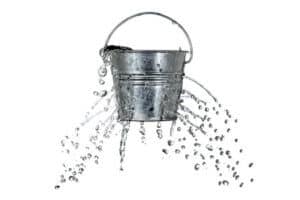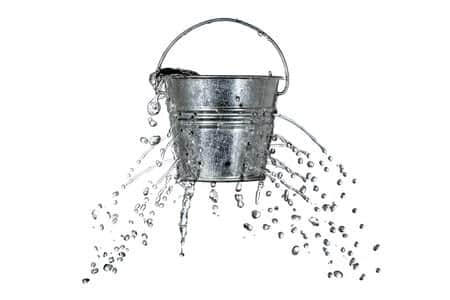 Laparoscopic gastric sleeve surgery is a form of surgical management of obesity. About 80-90% of the stomach is resected to reduce its capacity. Following the resection of the stomach, the cut edge is closed using staples. 
The gastric sleeve has an advantage over other forms of surgical management
 of obesity due to its 
low complication rate
. Nevertheless, one of the most 
feared complications of gastric sleeve surgery is a gastric leak
 (leakage through the staples. The risk of gastric leak following gastric sleeve surgery is about 5% (Sarkhosh, Birch, Sharma, & Karmali, 2013). Frezza et al. found an incidence of 5.6% in a retrospective study (Frezza, Reddy, Gee, & Wachtel, 2008). This incidence is, however, reducing as surgeon's experience has increased. According to the United Kingdom Surgical Infection Study Group, a gastric leak was defined as 
"the leak of luminal contents from a surgical join between two hollow viscera
." It can also be an effluent of gastrointestinal content through a suture line, which may collect near the 
anastomosis
, or exit through the wall or the drain (Rached, Basile, & El Masri, 2014). Gastric leak is classified in different ways based on the time of onset after the surgery (early, intermediate, and late), the site of the leak (proximal, middle third, and distal third), radiological appearance, clinical presentation, etc. 
about 80% 0f leak occurs in the proximal third of the staple line.
By clinical relevance and extent of dissemination, type I or sub clinical leaks are those that are well localized without dissemination into the pleural or abdominal cavity, or inducement of systemic clinical manifestations, usually, they are easy to treat medically.
Type II leaks are leaks with dissemination into the abdominal or pleural cavity, or the drains with consequent severe and systemic clinical manifestations (Rached, Basile, & El Masri, 2014).
Based on both clinical and radiological findings, type A is micro-perforations without clinical or radiographic evidence of leak, while type B are leaks detected by radiological studies but without any clinical outcome, and finally, type Cleaks are leaks presenting with both radiological and clinical evidence (Welsch, Von Frankenberg, Schmidt, & Buchler, 2011).
The cause of gastric leak following laparoscopic gastric sleeve can either be mechanical (stapler misfiring) or ischemic. In a multicenter experience with 2834 patients, leaks post LSG included improper vascularization due to an aggressive dissection especially of the posterior attachments of the upper sleeve, thermal injuries to the gastric tube by ultrasonic devices (harmonic, Ligasure), stapler devices misfiring, stapling of the orogastric tube (Rached, Basile, & El Masri, 2014).
Depending on the type of leak, the patient may be asymptomatic or may present with fever, abdominal pain, tachycardia (increased heart rate), hypotension, and shock. Unexplained fever and tachycardia post op should raise the index of suspicion of a possible complication and push the surgeon to perform further radiological investigations to rule out the presence of a leak (Rached, Basile, & El Masri, 2014).
A gastric leak along staple line is one of the dreaded complications of gastric sleeve surgery. When it occurs, it often requires another surgery for correction, and this further prolongs the hospital stay and placed another financial burden on the patient. The condition may be life threatening if not aggressively managed. It's important to prevent it by avoiding/minimizing the predisposing factors.
Decreasing the Chance of Gastric Sleeve Leaks
Renew Bariatrics understands patient's fears about staple-line leaks, as they are extremely uncomfortable, and if left untreated, can be very serious.  We aim to help mitigate the fear by taking the following approach to minimize the chance of getting gastric leaks for our patients. However, it's important to know, that these steps will never adequately reduce the possibility of getting this gastric leaks. Even with our bariatric surgeon doing everything perfectly, on a healthy patient – it still won't eliminate this risk.
Our Approach to Minimize Gastric Leaks
We perform three leak tests – we show, over the course of your stay, three leak tests. This helps us spot any leaks that arose, or may occur after surgery.
We suture the staple line, to ensure the stomach is properly sealed.
We use the bougie size, that has been shown to increase patient outcomes – while minimizing complications.
We always perform corrective surgery, if necessary.
Have more questions about what makes Renew Bariatrics different from the competitors? Contact our helpful patient care coordinators today, to learn more about our practice.