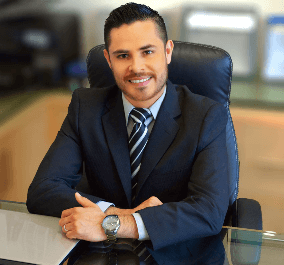 Dr. Luis Cervantes is a leading bariatric surgeon in Mexico. With more than 1,000 surgeries performed. Dr. Cervantes has provided many patients the ability to cure the obesity with his surgical procedures. Dr. Luis Cervantes performs gastric sleeve surgery with Hospital Guadalajara, one of the few hospitals in Mexico to garner the General Health Council's accreditation.
Dr. Luis Cervantes has extensive experience in bariatrics, having being trained with many leading bariatric surgeons including Dr. Miguel Zavalza, Dr. Illan, Dr. Camelo, and much more.
Education:
Medical Degree: Medicine In The University of Nayarit (2003-2007)
Internship Residency: General Hospital Zone #5 IMSS Hermosillo Sonora (2007-2008)
Social Service: San Luis De Lozada (Tepic Nayarit)
Experience:
General Hospital of Tijuana – Training in Laparoscopic Surgery (2011 – 2014)
General Surgeon at General Hospital (UNEME) Tijuana, Baja California
Gastric Sleeve in Mexico with Dr. Luis Cervantes
Dr. Luis Cervantes specializes in gastric sleeve surgery (laparoscopic sleeve gastrectomy), having the majority of experience in Mexico. Dr. Cervantes recommends the gastric sleeve procedure for most patients, has it has the highest outcomes for most patients. Dr. Cervantes also recommends the gastric sleeve surgery in Mexico, because it has fewer risks and complications.
Gastric Sleeve Surgery is a bariatric procedure that removes up to 80% of the stomach to induce the feeling of fullness faster for patients. This quick feeling with force patients from overeating, and too quickly. The procedure also indirectly reduces hunger, through the reduction of the hunger hormone Grehlin.
Gastric Sleeve Packages with Dr. Luis Cervantes
Hosptial Guadalajara – 2 Night Stay
Hotel – 1 One Stay
Reviews of Dr. Luis Cervantes
Wonderful Experience

Everyone here is great, the staff here, including Dr. Cervantes is great. Everybody is one point, they're sweet, very good English, I'm so thankful that I did this wonderful experience and I'm gonna tell everyone back home they need to come too.
Amazing Choice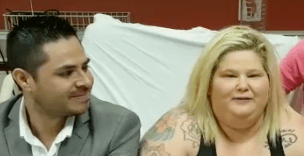 I'm from Washinton state, I came down here to Tijuana, Mexico to have gastric sleeve done with Dr. Cervantes, my experience has been amazing here, when I first got here I was extremely nervous about getting stuff done from everybody's opinion….the coordinator has been there for me every step away I messaged him on Facebook and he's right on it.
Jackie B. 
August 11, 2016
Great Option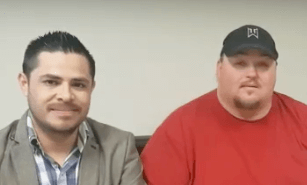 I was quite surprised with my trip down here, everything went great and I'm very excited about the future, if you have any questions about the doctor, feel free to ask.
Happy With the Experience
I've had an awesome experience so far, the doctors the hospital everything has been awesome. Dr. Cervantes is great so I've been very, very happy with the experience it's been awesome.
Jenna (Washington)
June 2, 2017
It's Clean Facilities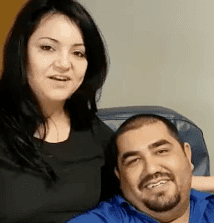 I came to undergo the gastric sleeve surgery to lose weight, the nurses are great, it's clean facilities. Been in the hospital for two days, they've done a great job on me and other patients around here. No need to be nervous.
I'm going back to America and God Willing I'll be half of me in about a year. I'm gonna miss the big guy…
Certifications of Dr. Luis Cervantes
View Certifications