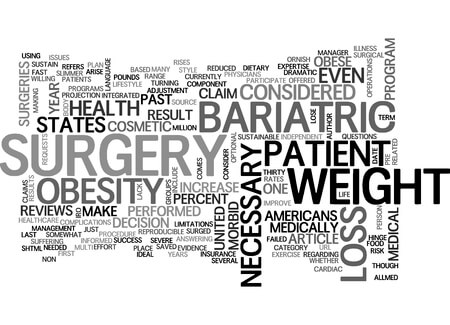 Obesity is one of the leading health problems in the world today with more than 13% of world's population suffering from obesity. More than one-third of the U.S. adults' communities are currently obese. The alarming rate at which children and adolescents are becoming overweight and obese due to dietary and lifestyle changes also calls for concern.
The projection is that by the year 2025 the total number of obese infants and young children will rise to 70million globally. Thus, with the rising prevalence of obesity among children and adolescents, the prevalence in adults would not likely reduce in the nearest future if drastic weight loss solutions were not put in place.
The leading cause of death globally is cardiovascular diseases. This is closely followed by cancers. Obesity is a risk factor for cardiovascular disease and cancers, and thus, obese individuals have higher chances of dying earlier than their colleagues with a healthy weight. Obesity associated disease conditions such as hypertension, sleep apnea, diabetes mellitus, dyslipidemia, are all risk factors for cardiovascular diseases.
All these circumstances also impact negatively on the quality of life of an obese patient. Overweight individuals (BMI 25-29.9kg/m2) between the ages of 50 to 71 years have 20-40% increased the risk of death when compared with healthy-weight people of the same age. Obese patients have their own risk tripled. Research comparing obese and healthy-weight people revealed that a morbidly obese man of 25 years old would live for 12 years lesser than his age mate with a healthy weight.
Losing weight is not as easy as gaining weight. Most obese individuals find it difficult to achieve significant weight loss with diet and exercise. This is not unconnected with their inability to achieve a negative energy balance that will result to the mobilization of the stored fat for energy production. Their appetite has been increased beyond normal.
All these necessitated a surgical approach to achieve significant weight loss and reversal of the comorbid conditions, aimed at improving the quality of life and overall survival.
Bariatric surgeries are weight loss surgeries for morbidly obese patients and those who have not been able to achieve satisfactory weight loss with diet and exercise. There are restrictive as well as malabsorptive operations. The restrictive surgeries (gastric sleeve, lap band) reduce the capacity of the stomach to limit calorie intake while the malabsorptive procedures reduce the effective absorptive surface of the small intestine. Some operations combine both mechanisms (gastric bypass, duodenal switch).
Bariatric surgery has two key benefits: weight loss and reversal of comorbid conditions. All other benefits are derived from these two.
Weight-Loss with Bariatric Surgery
The primary aim of performing bariatric surgery is to lose weight. Virtually all types of bariatric surgeries are effective in inducing weight loss with moderate differences between them. A patient can lose up to 40-90% of the excess weight by one-year post-surgery depending on the procedure performed. Duodenal switch induces the highest weight loss, followed by gastric bypass and then gastric sleeve surgery with lap band having the least.
Related:
Reversal of comorbid conditions
Diabetes mellitus: type 2 diabetes mellitus is present in many obese individuals with its attendant complications. All bariatric surgeries have demonstrated a reversal/improvement in this condition with many patients achieving a reasonable level of HbA1C and no longer needing anti-diabetic drugs while some may convert from insulin to anti-diabetic medications.
Hypertension: this is another disease condition that is often associated with obesity. After bariatric surgery, full resolution/reduction in blood pressure occurs with most patients reducing the number and dosage of their antihypertensive drugs.
Osteoarthritis: this is a generative disease that commonly affects synovial joint. Obesity is a known risk factor for osteoarthritis with knee osteoarthritis common in them. Weight loss that occurs after bariatric surgery helps reduce the pressure on the knee with improvement in the symptoms of this condition.
Asthma: obese patients with asthmatic symptoms before bariatric surgery often show a reduction in the number and severity of exacerbations and this is accompanied by a decrease in controller medications such as corticosteroid thereby avoiding its attendant complications.
Dyslipidemia: Dyslipidemia is a condition characterized by elevated levels of abnormal and low levels of healthy lipids. It is a risk factor for atherosclerosis (narrowing of vessel wall due to fat deposition) which in turn is an independent risk factor for cardiovascular events such as myocardial infarction (heart attack) or stroke. Following bariatric surgery, the blood lipid profile improves with a reduction in cardiovascular risk.
Sleep apnea: obese patient experience obstructive sleep apnea; a condition characterized by temporary cessation of breath during sleep leading to poor sleep at night and drowsiness during the day. It may also be a risk factor for depression. Some patients have it so severe that they are placed on continuous positive airway pressure (CPAP) machine while asleep. However, all of them usually discontinue CPAP after bariatric surgery.
Fertility: one of the problems of obese females is infertility (inability to achieve pregnancy). Polycystic ovarian syndrome (PCOS) may be a cause of infertility in them and most often improve after surgery.
Cancer: abdominal obesity is a risk factor for the development of diseases. Bariatric surgery induces weight loss and reduces the chance of developing a malignancy.
Other benefits of bariatric surgery are derived from a combination of the above. After bariatric surgery, the patient will lose weight; self-esteem/self-image will be high, will no longer experience discrimination or rejection, enjoy quality sleep and therefore will not be depressed.
Improvement/complete resolution in disease conditions will reduce cardiovascular risks, improve quality of life, and increase the overall survival.