25 Best Dieting Tips Blogs of 2018
After an extensive search across the internet, we picked 25 of the best diet tip blogs. Whether you're just starting a new diet or looking to improve the one already on, these pro-bloggers will guide you on your journey to better health.
25 Best Dieting Tip Blogs of 2018
Selected as the top diet blog of 2018, Diet-to-go is a meal delivery service that promotes healthy eating habits. The company's goal is to help their customers maintain a healthy weight and incorporate smart foods into their daily lives. Furthermore, the delivery service runs a blog that touches topics ranging from low-calorie sweets to keto diets. If you're motivated to start a diet or begin eating healthier, this blog is worth a read.
Melissa Sevigny's zest for cooking low-carb recipes inspired her to create her blog, I Breathe I'm Hungry. She's no newcomer when it comes to blogging recipes – she's been at it since 2012. Her blog is brought to life with recipes and bright photos of delectable low-carb meals and desserts. If you're the old-fashioned type and like hard copies of recipes, she has a recipe book published called Keto for Life. With over 26 pages of recipes, you can Fisatisfy your diet for months on end.
Founded by Dr. Andreas Eenfeldt, the Diet Doctor strives to help people around the world revolutionize their health. With that said, the organization primarily focuses on low-carb and keto diets, featuring various guides, news articles, and recipes on their website's blog. While the blog posts are free to the public, the video presentations and documentaries are limited to paying members.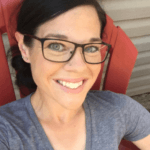 Katie, a stay-at-home mom from Michigan, is the face behind the blog Runs for Cookies. She cleverly chose the name because back in 2006, after giving birth to her second son, she reached a personal high of 271 pounds. After realizing she needed to come back down to a healthy weight, she went on a diet and later started to exercise extensively. Her blog is very active, with several posts a month about weight loss, running, and even traveling.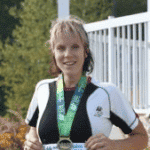 Former overweight and heavy smoker Sonia turned her life around by smart foods. Her blog features hearty meals, part of what she calls her "culinary diary." In addition to her expansive collection of recipes, she also has paleo diet tips such as stocking up your pantry. This Quebecois has firsthand experience when it comes to being overweight and she uses her blog to promote the healthy lifestyle that she leads.
Based out of Philidelphia, Kelly is a registered dietitian and a specialist in sports dietetics. Correspondingly, she uses her professional background to hold true to her philosophy that eating healthy food and leading an active life is important for both physical and mental health. With new posts about every month, her blog is home to diet-friendly recipes and motivational tips.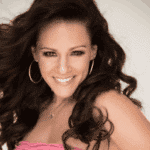 With a masters degree in Nutrition from Cal State Northridge, Julieanna is an expert when it comes to dieting tips and smart food. Her blog focuses specifically on plant-based diets and it's full of DIY recipes, tips, with a small handful of posts featuring her travel stories and environmental issues. From authoring books, giving TEDx talks, and appearing on multiple talk shows, Julieanna is inarguably one of the most well-known plant-based dietitians.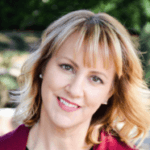 Another highly-regard plant-based food expert and a registered dietitian is Sharon Palmer. She holds the viewpoint that we as humans need to make a return to plant-based diets, similar to those of traditional cultures around the world. Her blog has over 40 pages of content with posts ranging from recipes, diet reports, and her travel stores. Sharon is definitely the go-to woman for all things veggie.

You've likely heard of the paleo diet before, but might not be familiar with what it entails. A paleo diet is based on what humans would have eaten during the Paleolithic era, aka the stone age. The Paleo Diet blog and website is actually founded by the man who created the Paleo Diet Movement, Dr. Loren Cordain. His highly-informative blog features topics including paleo recipes, weight loss, and other unique topics such as foods that don't need to be refrigerated.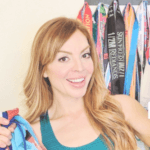 The woman behind the Run Eat Repeat blog is Monica Olivas, a holistic health coach, and a certified running coach. She started the blog after running her first marathon and has continued with it since. Not only does her blog have posts centered around running, weight loss, and recipes, but it also features over 90 podcasts and videos. Having lost over 20 pounds with marathons, Monica's major inspiration for her blog is to motivate other people to lead a healthy lifestyle through exercise and smart eating.
After years of struggling with her weight, Sheila made the impulsive decision to start the Atkins diet. While on the diet, she discovered she could actually increase her calorie intake and still lose weight. The Atkins diet helped her lose 30 pounds and transformed the body she was so self-conscious about. With no sponsors or advertisements, she merely uses her blog as a way to pay it back and promote low-carb recipes, motivational tips, and her recommended cookbooks.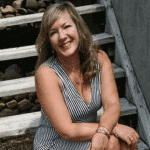 As the name suggests, the main goal of Traveling Low carb is to help readers stick to low-carb diets while on the go. With that being said, the blogger named Lynn doesn't just stick to travel topics. There's also a handful of posts covering low-carb recipes, macronutrients, and Lynn's own personal weight loss success. This is definitely a go-to blog for those who are tired of returning from vacations with a few extra pounds or those eager to learn more about low-carb dieting.
Based out of Colorado, Kelly started her weight loss journey back in 2010 after years of struggling with her body image. After a successful weight loss journey, she now uses her blog as a way to promote healthy eating and lifestyles. Since "getting healthy was the hardest decision she's ever made," No Thanks to Cake strives to make it an easier choice. Her blog features delicious recipes that still adhere to dieting guidelines along with the adventures she takes in her personal life.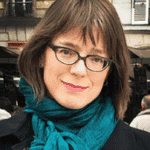 The goal of Carrie, according to her website, is to help people work on the how and why of eating. With a blog, e-magazine, and several media appearances, Carrie is no novice when it comes to nutrition counseling and healthy eating that supports a balanced lifestyle. Her blog boasts various posts about her professional affairs, healthy recipes, motivational thinking, and secrets of nutritional science.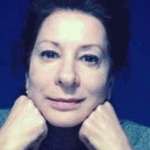 As the name suggests, this blog is all about vegetarian diets for both health and beauty reasons. The woman behind the Easy Vegetarian Diet is Sue Allocco, a Board Certified holistic health coach. Furthermore, she's a devoted vegetarian and has been so for over 12 years. Her blog features tons of vegetarian recipes, reasons to avoid non-organic vegetables, and ways to improve both your health and weight loss.
Designed exclusively by Diana or Micah, the Hitch Fit program is a fitness plan aimed at transforming both your life and world. The experts at Hitch Fit are versed in building muscle, vegetarian weight loss, gluten-free diets, and more. Staying true to its nature, the Hitch Fit blog features countless success stories of people who completed the Hitch Fit diet and weight loss program. Seeing all the people who transformed their body is a great way to get motivated.
After suffering from Lyme disease and chronic fatigue syndrome, the blogger at Raw Food Solution lost her energy, couldn't sleep, and started to catch bugs left and right. In an effort to improve her energy levels and her overall wellbeing, she dedicated herself to a raw food diet. After testing the waters a bit, she discovered that a high-fruit diet improved her health significantly. As you can imagine, the blog is very "fruity," with posts ranging from smoothie bowls in Bali to raw vegan recipes.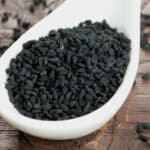 The purpose of the Blackseed Diet blog is to raise dietary awareness of Melanin and how certain foods can help increase its levels. With that being said, this blog tends to focus on topics related to African American and indigenous people. While a lot of the blog posts revolve around motivational and philosophical subjects, there's also a handful of interesting food tips such as the importance of coconuts and how to maintain your body weight as a vegan.
As an active cook and vegetarian, Kate has a passion for sharing her recipes on her blog. Presented with an enticing photo, she takes pride in each recipe and carefully crafts it like an art. Moreover, she has delectable and diet-friendly recipes for breakfast, lunch, dinner, and the dessert afterward of course. Not only does she have a blog packed with great recipes, but she also has a recipe book published called Love Real Food. 
Full Plate Living is a non-profit organization with the goal of encouraging and supporting people who have the desire to live a healthier life. The non-profit has a 7-step program that helps individuals permanently lose weight. If you want to be updated with weight loss recipes and diet plans, there's a blog on the site with an option to subscribe for weekly notifications when new content has been posted.
As you can tell by the name, Beach Body on Demand is a program that promotes weight loss and strength building. If you prefer to workout in the comfort of your home, the website has various that can be streamed from your own TV. In addition, there's a bilingual blog (English and Spanish) with numerous articles about weight loss tips, meal preparation, and workout techniques.
When you think of a bodybuilder, you probably imagine a diet full of meats, eggs, and proteins shake. If that's the mindset you have, the Fruitarian Bodybuilder will change your mind. This blog's sole focus is bodybuilders who have a fruitarian diet, meaning that most of their calorie intake comes from fruits. The bloggers dive into topics such as frugivores, the daily fruit intake of a fruitarian, and bodybuilding results. If you aren't familiar with the fruitarian lifestyle, this blog is certainly worth checking out.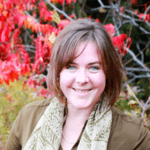 Dr. Kerri Fullerton spent her teenage years constantly fixed on her weight, ultimately leading to an eating disorder. Unlike other bloggers featured on this list, she set out for a solution that didn't involve taking on a diet. Although she doesn't dive into the details of how she lost all her weight, she does mention that she took a naturopathic approach. Her blog is divided into three sections: Climbing to Recovery, Get off the Wagon and Get on the Horse, and Stop Weighing Yourself. 
As you may know, military diets are designed to help you lose weight in a very short amount of time (sometimes as short as a week). This Military Diet Plan website proclaims to be able to help you lose 10 pounds in 3 days. Although the blog only has a new post every few months, there is some useful content such as diet plans, weight loss shake recipes, and food to avoid.
Rather than being written by a single blogger, the Gust Diet Blog is made up of posts from people around the world. Posts can be accessed by using the navigation bar on the right-hand side and they range from topics covering how to maintain your diet while eating out to the best foods to eat after workouts. Anyone can submit a guest post on the blog, including yourself.
---
We've carefully picked these top dieting tips blogs because they're actively producing high-quality posts geared towards high-quality information on dieting and losing weight a good life. 
Looking to nominate a blog for this category? Email info at Renew Bariatrics.com.
Are you listed in this, or interested in displaying the best dieting tips blogs and websites in 2018? Use the embed code below to insert this onto your website.
Place Your Badge on Your Blog:
<a href="https://renewbariatrics.com/best-dieting-tips-blogs/"><img src="https://renewbariatrics.com/wp-content/uploads/2018/08/2018s-Best-Loved-Dieting-Tips-Blogs-300×300.png" alt="2018 Best Dieting Tips Blogs" /></a>