40 Best Weight Loss Blogs of 2018
We searched far and wide and came up with top 40 best weight loss blog of 2018. These inspiring bloggers will push you to eat healthier, improve your workout routines, and lead an active lifestyle.
With obesity becoming an epidemic across the United States, these blogs hold the secret cure. Also, check out our other rankings: Best Bariatric Surgery Blogs.
40 Best Weight Loss Blogs of 2018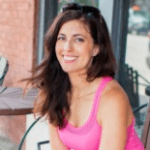 Topping off the list of best weight loss blogs is The Fitnessista, written by a woman named Gina. After losing 40 pounds, Gina decided to start the blog as a way to share healthy eating and workout tips. Her blog was originally focused on diet food but later shifted to wholesome, unprocessed foods. With hearty recipes, cute family photos, and a positive, upbeat attitude, Gina's blog is not to be missed.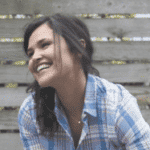 Bestselling author Andie Mitchell turned her life around after losing a mind-boggling 135 pounds by routinely exercising for a year. After losing the weight, Andie had to reinvent the way she cooked and ate, substituting some of her favorite foods for more healthier options. Not only did she revamp her diet, but she also wrote a personal memoir to document her weight-loss story. Her blog is filled with picturesque presentations and recipes of delectable, nutritious cuisine.
The woman behind Power Cakes is Kasey, a young mother, and certified personal trainer. Her mother is also a personal trainer, so there's no doubt that fitness and healthy living runs in the family. Kasey lives by the motto to be true to yourself and do what's best for your own body. Given her background in health and physical education, Kasey blog posts range from protein-rich recipes to numerous fitness techniques.
Being a "hungry" girl doesn't doom you to be overweight and unhealthy. The Hungry Girl brand and blog is run by self-proclaimed "foodologist"  Lisa Lillien. With over 3 million social media follower and email subscribers, many people turn to Lisa for guilt-free eating tips. Furthermore, Lisa's blog has what she calls "recipe makeovers," popular recipes with a low-calorie twist. The blog also features a handful of dieting news stories and videos.
You're probably familiar with the well-known media outlet PopSugar, but you might not know that they have a blog solely devoted to fitness and weight loss. This blog is easily one of the most active on the last, with several informative posts published daily. The content includes topics such as fat-burning foods, workouts for building lean muscle, and diet tips.
Emmie originally started her blog with the intent for it to be all about weight loss, however, over the years her blog evolved to focus more on body positivity. With that said, Emmie's website is still a good resource if you want to lose weight. You can explore some of the older pages on the blog where her posts were centered exclusively on exercise, weight loss goals, and diets. As you start to read more recent posts, you'll see her progressions towards body positivity and promotion of plus-size fashion.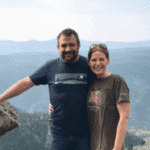 Written by Becky, a woman who lost over 100 pounds, So Very Blessed is a blog that shares her "rollercoaster" journey of weight loss. Given that the blog has been around since 2006, Becky is no newcomer when it comes to documenting weight loss and inspiring others to embark on similar journeys. As a strong Christian, the influence of faith and serving God is evident through her blog. In addition to her blog posts about faith, she also writes about her daily life adventures and healthy living.
The 38-year-old blogger behind Carrots 'N' Cake uses her platform to share her passion for food, staying active, and good health. Her wedding back in 2008 prompted her to get fit and sparked her interest recipes and workouts. Even after her wedding was over, she remained active in her pursuit of healthy living and staying fit. Her blog is a great resource to read about Crossfit, running, and working out in general.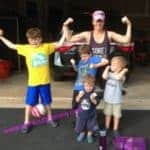 Founded by a workout-crazed single mother, Workout Mommy is a blog all about working out, staying fit, and maintaining your body all while juggling the life of being a busy mom. Before having kids, Lisa was a fitness junkie who always had exercising on her mind. Becoming a mother was a huge wake-up call for her and staying true to her fitness lifestyle proved to be a big challenge. With that being said, her blog revolves around tips and tricks for staying fit as a mom.
Based out of Southern California, 26-year-old Catherine is a health nut and the owner of the blog Rabbit Food for My Bunny Teeth. She was inspired to create the blog after she lost 80 pounds just by going on a diet. While the blog started as a hobby to write about weight loss tips and recipes, she now pursues blogging on a full-time basis. You can read more about her weight loss story and workout routine on her inspirational blog.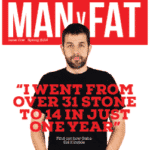 You may have realized that many weight loss blogs are written by women and target a female audience. Man v Fat is an award-winning blog and forum that was created especially for men. Founded by Andrew Shanahan, the platform features amazing "losers" stories along with tech, weight loss, and food posts. If you're interested in connecting with other men that are set out to lose weight, there's an active forum with thousands of posts.
As the name suggests, Body Kindness is a blog about being "kind" to your body without any extreme diets or rules. Founded by registered dietitian Rebecca Scritchfield, this blog is the go-to place for all things related to body empowerment. There's also a handful of podcasts covering topics such as body positivity and mindful eating. To top it all off, all the podcasts are free to access, and you can even register to be a guest on one of them.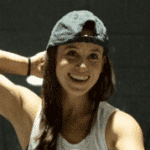 Sarah Pelc Garca thinks she's found the secret to losing weight – personalizing nutrition, exercise, and your mindset all to a way that fits your life. Aside from founding the blog Strong with Sarah, this ambitious woman is a weight loss coach and group fitness instructor. She's devoted to helping her clients lose weight and find happiness with their bodies, no matter the shape or size. Her blog features in-depth posts about eating habits, workout routines, and body healthy recipes.
The company that manufactures and sells the favorite Fitbit watch also runs a blog solely devoted to weight loss. Even though the blog promotes Fitbit products, there's still a good variety of content about reducing your calorie intake, diets vs. exercise, and mealing planning. A portion of the blog features the stories of people who changed their lives with Fitbits. Regardless of if you own a Fitbit or not, reading this blog is a great way to get inspired.
Sidetracking from diet and fitness blogs, Instant Knockout is a natural fat burner pill. Packed with metabolism boosting ingredients, the fat burner reduces fat storage and helps to regulate your appetite. The company's blog is organized into three sections: fat burner ingredients, fat loss tips, and fat burner news. if you aren't keen on taking a fat burner supplement, the blog is still a good resource to learn about natural remedies that help stimulate weight loss and boost metabolism.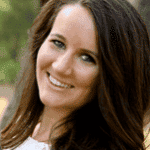 Meghann was very active as she grew up, participating in soccer, dance, and cheerleading. Thanks to all the activities she was involved in, she never had to worry about gaining weight. After graduating from college and getting her first desk job, maintaining her weight became more difficult. As soon as she realized how much weight she gained, Meghan worriedly started to change her eating habits and incorporated exercise back into her life. Her blog, Meals and Miles, showcases her passion for running and staying fit.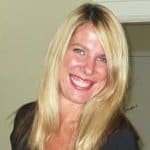 Once Jennifer entered her 20's, her weight increased like no other, and she led a life full of partying, junk food, and sex. Her staggering weight even caused her to have an asthma attack, and the doctors told her she would die young if she didn't change her lifestyle. Taking what the doctor said to heart, Jennifer cut back on the junk food but didn't start exercising until 2010. Exercising helped her lose even more weight, and now she runs the blog Peanut Butter, and Pepper actively writes about healthy living tips, recipes, and even gardening.
Even if you're not an active gymgoer, you've probably still driven past an Anytime Fitness at some point in your life. The gym chain has a weight loss blog with the purpose of motivating and encouraging people on their weight loss journey. With posts covering topics such as workouts, nutrition, and inspiration, the Anytime Fitness blog is an invaluable resource for all things related to staying fit and slimming down.
Three Fat Chicks on a Diet is a whole community devoted to dieting, fitness, and weight loss. With over 220,000 users, this site is the perfect place to connect with other likeminded people who share similar goals. From diet book, reviews to success stories and food calorie counts, Three Fat Chicks on a Diet has a lot of original information and tools located all on one website.
The popular calorie counter app, My Net Diary, also has a weight loss blog known as the "Weight Loss Dietitian Blog." With about one new post each week, the blog boasts unique articles that will introduce you to creative ways to lose weight, tips for cooking healthy meals, techniques to track your progress. Aside from the blog itself, you can also utilize the food database to track what you're eating and to make sure you're not eating more than what your metabolism can handle.
Based out of the UK, Healthy Mummy is a group of women that is devoted to empowering moms. Since moms don't have a lot of free time to come up with a diet or workout routine, Healthy Mummy provides weight loss and meal planning. Also, the group's website has a ton of informative articles covering the categories of health, parenting, weight loss, and lifestyle.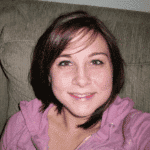 Jennifer Emmert knows what being overweight is like all too well. She was heavy during her teenage years and not too long after graduating high school; she reached an all-time high of 240 pounds. After stepping on the scale and seeing that number, she decided it was time for a change. Jennifer signed up at the gym and put all her excuses behind her. As she was just about to celebrate losing 100 pounds, her mother was tragically hit by a car, and she then gained some of the weight back after falling into depression. She uses her blog as a way to focus her mind on dieting, budgeting, and maintaining a healthy life, even after suffering tragedies.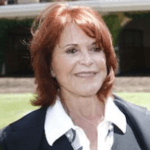 Everyone's heard of Jenny Craig, the 85-year-old weight loss advocate who founded Jenny Craig Incorporated. The company's blog similar to that of a forum, with many posts from people around the country who are on the Jenny Craig program. You can read about other people's progress, tips, and success stories. Even if you're not on the Jenny Craig program, there's still a lot of information on this blog that can help you improve your diet or connect with other people who are in the process of losing weight.
Another blog that takes on a non-diet approach to weight loss is Prime Potential. The philosophy at Prime Potential is that what matters is what works for you. Each has different needs, so therefore every weight loss plan is going to be customized. To further promote this way of thinking, the woman behind Prime Potential (Elizabeth), has hundreds of podcasts and publishes new content on her blog weekly.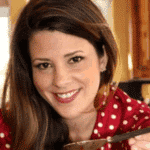 Although the name "Lose Weight by Eating" might sound illogical, there is some sense to it. Instead of focusing on fasting or dieting pills, this blog stresses the importance of eating foods that boost your metabolism. The blogger, Audrey Jones, fought obesity almost her entire life until she started to take this approach. With pages and pages of topics including detoxification, metabolism-boosting recipes, and general weight loss, this blog will open your eyes and your mind to new ways of eating.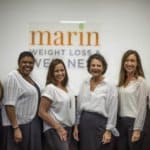 Based out of Novato, California, Marin Weight Loss is a practice that offers health coaching, supervised medical weight loss, and weight loss medications. The practice takes pride in helping their patients safely lose weight through their science-backed and individually tailored plans. Also, there's a blog on the clinic's website that almost exclusively focuses on tips for eating nourishing foods and background information on popular diets.
Written by registered dietitian Payal Banka, Diet Burrp is an India-based blog that revolves around diets that will leave you feeling well-fed and energized. There are mounds of articles about weight loss and gain foods, wellness, and fitness tips. In addition to the blog, the dietitian offers both weekly and one-time virtual diet consultations. These consultations are personalized to your lifestyle and don't require you to be in India to use the service.
Headed By Josh Hillis, author of Fat Loss Happens on Monday, Lose Stubborn Fat is a fat loss and fitness blog. Josh is a renowned personal trainer located in Denver, Colorado. In addition to his book, he's been featured in numerous magazines and newspapers such as USA Today and The Los Angeles Times. He takes a different approach to fitness by blogging about celebrity workouts and then adding commentary about how they achieved certain looks for films. Also, his blog touches on other topics such as meal plans and dieting.
Josie Maurer created Yum Yucky to help people achieve good health without having to make big changes to their lives. Back in 2006, Josie reached an all-time high of 190 pounds and began to track her calories and work out. It wasn't until 2013 that she achieved a super-fit, lean body after years of hard work. Her blog features workout routines, low-carb recipes, and vlogs that show her progress over the years.
Founded by the author of Your Twitter Diet, this blog stresses the importance of support and how it is the key to successful dieting. Rebecca, the woman behind the blog, turned to the aid of her peers and family at all times of the day. She lost 20 pounds and now uses her blog as a platform to help other people do the same. Her blog boasts savory recipes, tales from her personal life, and several printables including a "drinking game for dieters."
Based out of the UK, Hungry Happy Healthy was created by a woman to share healthy, non-restrictive recipes and document her 100-pound weight loss journey. The site claims to be one of the most popular food and lifestyle blogs in the United Kingdom. Not only does the blog feature healthy recipes and posts about physical and mental wellbeing, but it also has fun articles about home and garden, family, and travel.
Shelly is a 55-year-old mother of two and the face of the blog My Journey to Fit. She started the blog back in 2008 when she weighed a distressing 256 pounds. The blog was created to function similar to a diary – a way for her to look back after losing weight and see all of her progress. Since starting the blog, heaps of support from other weight loss bloggers. Shelly actively writes about reading recommendations, progress photos, and running.
Similar to Anytime Fitness, Life Time gym also has a blog dedicated to weight loss. The blog features articles about weight-loss products, fitness routines, success stories, and Life Time's 60-Day Challenge. With 147 pages of weight loss posts, there's a ton of useful information, regardless of if you're a member at Life Time or not. If you don't want to scroll through every one of the 147 pages, there's a search feature so you can track down the specific topic you want to read about.
The popular nutrient extractor, Nutribullet, has a healthy weight loss and diet blog called Nutriliving. The four categories on the blog include health concerns, nutrition, weight loss, and wellness. With over one-thousand posts, the blog strives to keep you well-informed and up-to-date on the latest health trends and diets. Aside from the blog, there's a nutrition center where you can read hundreds of health-related questions that have all been answered by a registered dietitian.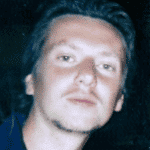 As the name suggests, this blog answers the question what weight loss is about? The founder of the blog is named Simon, a once active twenty-year-old who later suffered an accident that prevented him from going to the gym and leading the healthy lifestyle he once enjoyed. After fixing his diet, Simon was able to lose some of the weight he put on after his accident and started to resemble his older self again. His blog contains numerous articles about weightlifting, how to naturally lose weight, and reviews of various types of exercise equipment.
With three locations across Idaho, Idaho Weight Loss is a clinic that helps people lose weight and improve their health. The clinic has a mission to treat every patient individually and acknowledge their specific needs. Also, the clinic has three board-certified weight loss physicians on staff, distinguishing it from other clinics across the country. The clinic's blog tackles topics such as mindful eating, obesity medicine, and different types of obesity treatment.
Originating from the country of Austria, Runtastic is a company that develops applications the promote fitness and sports activities. Some of their apps include a step tracker, timer, and even a butt trainer. The company's blog features posts about cardio training, nutrition, eating habits, and success stories. Each post is categorized by tags, which you can use to navigate through the blog and to find topics that suite your interests.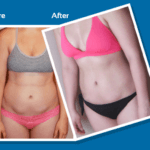 With multiple locations throughout the United States, Slender Body Solutions is a company that offers weight loss planning services and Body Light. If you aren't familiar with it, Body Light is a machine that uses lipolasar technology to open pores in your fat cells, causing triglycerides to be released. Once the triglycerides are released, the fat cells start to shrink. Apart from information on their programs and the technology they use, Slender Body Solution has a blog that with topics ranging from portion control strategies to organic food.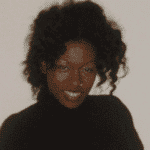 Ericka Kendall, the woman behind A Black Girl's Guide to Weight Loss, uses her blog to document her weight loss adventure and all the struggles she experienced while trying to slim down and get fit. Her posts cover several different topics, including healthy eating, exercise techniques, meal plans, recipes, and even emotional eating. She also strays away a little bit from the health-related content and posts about beauty, or more specifically, black hair.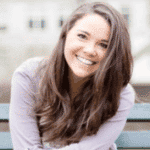 Robyn is a non-diet dietitian, nurse practitioner, and the founder of The Real Life RD blog. She started the blog to help women with body image issues and the occasional problems that stem from periods and hormones. Her artsy posts cover topics including acne, nutrition tips, and women's wellness. Each post has Instagram-worthy photos, making the blog a vibrant platform for improving your eating habits, losing weight, and dealing with stress.
---
We've carefully picked these top weight loss blogs because they're actively working to engage their visitors with frequent updates and high-quality information on losing weight. 
Looking to nominate a blog for this category? Email info at Renew Bariatrics.com.
Are you listed in this, or interested in displaying the best weight loss blogs and websites in 2018? Use the embed code below to insert this onto your site.
Place Your Badge on Your Blog:
<a href="https://renewbariatrics.com/best-weight-loss-blogs/"><img src="https://renewbariatrics.com/wp-content/uploads/2018/08/Best-Loved-Weight-Loss-Blogs-300×300.png" /></a>