Free Weight Loss Surgery – Is it Possible?
Healthcare, Obesity News, Weight Loss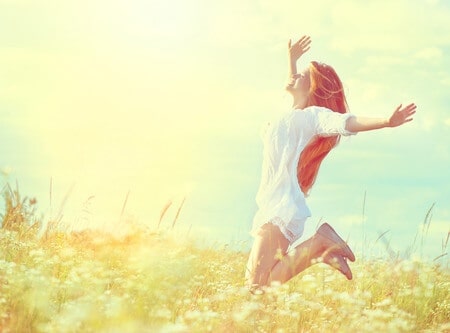 Weight loss surgery is an elective procedure. How then can it be done for free? Well, the only way to have free weight loss surgery is by getting a medical grant towards the same. You may also opt for charity care, but the options are limited to only cover the persons who qualify. The fact that you have missed on these two procedures does not mean that you cannot get affordable care. There are numerous options, only if you can explore them.
Weight Loss Surgery Grant
Grants directed towards weight loss surgery target persons who need the procedure but cannot afford the fees charged. WLSFA or Weight Loss Surgery Foundation of America is the only organization offering grants for this elective procedure. This means that the grant is competitive and might not be accessible to all. It also means that you might not get the entire cost of the procedure covered. In most cases, only a part of the cost will be covered. You will be required to raise a part of the charges for the procedure.
The foundation raises money for the actual weight loss procedure or to facilitate recovery after the procedure has been conducted. The way to repay the grant is by offering services by volunteering both time and resources towards WLSFA. This enables the foundation to continue with its work and also reduce its cost of operations. In such a way, most of the money collected will go towards facilitating surgery for more people. The benefits of the foundation are spread wider.
There are conditions that any candidate wishing to access the grants must meet. These conditions include:
You must have the approval to undertake reconstructive weight loss surgery. The approval should come from a recognized health practitioner and facility. The approval is done after physical, psychological and nutritional evaluation. This ascertains that you are healthy enough to undergo the procedure and that it will deliver the quality of results expected.
Your insurance must have declined coverage for such a surgery, you have no insurance and cannot afford one, or you have insurance, but it does not take care of this kind of surgery. This means that you must provide all the information required before approval for the procedure. The foundation would not cover for a person who can use his insurance instead. It would deny other more deserving cases the opportunity to enjoy this life-changing procedure.
Your full participation in the grant process is required. This means a willingness to volunteer for the organization, provide all the necessary information and even raise part of the cost of this procedure. Most patients are required to raise 10% of the price. The money must be deposited into the account before your request is approved.
Weight Loss Funding Through Charity Care
This is an opportunity for people who fall within a certain poverty level and have no insurance. The levels are determined by the federal government. The procedures are handled by local hospitals. In fact, there are hospitals that provide free medical services to households with up to three times the income level set by the federal government.
It must be noted that hospitals only perform surgeries if they are medically necessary. This eliminates the chances of surgery if your case is a cosmetic procedure. This means that you must get a medical approval for weight loss surgery. It will require physical, psychological and nutritional tests for the approval to be granted.
The procedure of applying for charity weight loss surgery involved the filling of income declaration forms. You have to prove the low income and also fill other personal details that can be used to verify the information you have provided. For easier approval, the referring doctor should be a member of the staff of the same hospital. However, you may still get the charity surgery even with a referral.
It is possible that you need the procedure, have no funds, and your doctor is reluctant to make a referral. Learn more about the health benefits of this procedure and share information with the doctor. Some of them might have outdated information and therefore be unwilling to make a referral. Some might not even be aware that such a procedure will offer such level of benefits.
When the doctor is unwilling to make a referral, you should not panic. There are several avenues you can explore to get quality surgery services for weight loss still. Hospitals are willing to negotiate a package that allows you to get the procedure at a reduced price or using payment options that are more convenient for you. A simple search for 'charity care' will reveal hospitals and health facilities offering these services to needy patients.
Ways To Reduce The Cost Of Weight Loss Surgery
Not all applicants get the grant to undergo weight loss surgery through the charity package or grant. This means that you have to fund your procedure. There are several options that you can explore to reduce the cost.
Surgeon financing– this is the most affordable local option. You will sit with your surgeon and negotiate a package that suits your situation and delivers value.
Friends and family- these are the closest persons to you and will quickly understand your predicament. They are therefore willing to assist by making contributions or cheaper referrals.
Secured loans– banks and other financial institutions are willing to offer loans for such procedures. Consult them to get a facility that will enable you to fund the process.
Medical tourism or travel– this approach requires you to identify a destination that is more affordable. The package is combined with tourism to make it more appealing. Identify a qualified doctor and equipped hospital to avoid disappointments.
Tax deductions- this is an option that must also gain approval from a doctor and be medically necessary. It means that you will eventually pay fewer taxes instead of funding from your pocket.
There are several options available for weight loss surgery depending on your situation. Gather as much information as possible to reduce the cost of this procedure. Reducing the cost must not come at the expense of quality services because of the potential side effects.