Gastric Sleeve Surgery Mortality (Death) Rate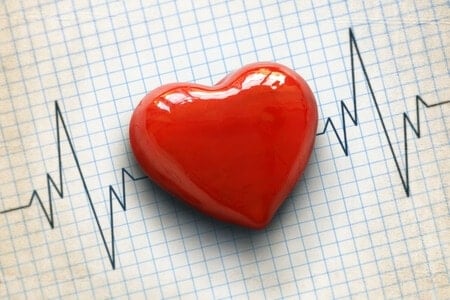 All major surgical procedures are associated with the risk of death either during or after the surgery. The cause of death may be due to anesthetic or surgical complications. This is one of the reasons for proper selection and optimization of patients before surgery.
Gastric sleeve surgery which is now commonly done by laparoscopic approach is one of the surgical treatment options for obesity. It is now the most commonly performed bariatric surgery in the U.S. This is due to its proven effectiveness regarding weight loss and resolution/improvement in comorbid conditions and lesser postoperative complication and mortality. It involves the cutting of the stomach to reduce its capacity by 80-90% which will result in reduced food intake and weight loss.
Following gastric sleeve surgery, complete resolution or improvement in comorbid conditions, which put the life of an obese individual at risk of death, are expected. Thus, gastric sleeve surgery can be seen as a weight loss procedure, a procedure that reverses comorbid condition as well as reduces the chance of death and improves survival.
Interested in undergoing VSG in Tijuana, Cancun? Please contact our helpful patient educators to learn more.
[maxbutton id="3″]
The mortality (death) rate following any surgery is calculated by the number of fatalities at a particular time after the surgery divided by the total number of people that had the surgery. This is then multiplied by 100.
Various studies have demonstrated the safety of gastric sleeve surgery over other bariatric surgeries. In one of such studies carried out by researchers at Stanford University, a total of
270,000 metabolic and bariatric surgeries were performed over a four-year period (2007-2010).
The total number of gastric sleeve surgeries done was approximately 16,000 with a 30-day mortality rate of 0.08%. This mortality rate is lower when compared to that of gastric bypass (0.14%).
A simpler interpretation of this is that, out of 16,000 patients who had gastric sleeve surgery, about 13 patients died within 30 days after the surgery. This figure is less than one death in every 1000 cases of gastric sleeve surgery.
Morbidly obese patients often suffer from gallbladder disease that may necessitate surgery for gallbladder removal; a surgery with a mortality rate that is higher than that of gastric sleeve surgery.
The Longitudinal Assessment of Bariatric Surgery (LABS) research conducted by Smith et al., reviewed the outcome of bariatric surgeries in ten centers over a five-year period. The study was to combine the statistics on the number and causes of deaths in all the centers to have a more reliable data having recognized the fact that data from the individual center may not represent an accurate picture of the mortality rate associated with bariatric surgeries.
The centers that participated in the study are; University of Pittsburgh Medical Center (Pennsylvania), New York-Presbyterian Hospital (New York and New Jersey), East Carolina Medical Center (North Carolina), the MeritCare Health Systems through the Neuropsychiatric Research Institute (North Dakota), Sacramento Bariatric (California), University of Washington Medical Center or Virginia Mason Medical Center (Washington), and Oregon Health and Sciences University or Legacy Good Samaritan Hospital (Oregon).
Eighteen deaths occurred in a total of 6,118 patients who had bariatric surgeries including gastric sleeve, gastric bypass, gastric banding, etc. This figure represents a mortality rate of 0.3% for all the operations put together. However, gastric sleeve surgery accounted for only two out of the eighteen deaths that were recorded within 30 days post-surgery.
In conclusion, the overall mortality rate of bariatric surgeries is low and comparable to what obtains in non-weight loss surgeries. Moreover, gastric sleeve surgery is even safer than most other surgical procedures and one of the safest bariatric surgeries. The possible risk of death from gastric sleeve surgery is lower when compared to the risk of death from obesity and its associated comorbid conditions.
Resources
Bibliography
Studies Weigh in on Safety and Effectiveness of Newer Bariatric and Metabolic Surgery Procedure – American Society for Metabolic and Bariatric Surgery. American Society for Metabolic and Bariatric Surgery. 2017. Available at: https://asmbs.org/resources/studies-weigh-in-on-safety-and-effectiveness-of-newer-bariatric-and-metabolic-surgery-procedure. Accessed August 17, 2017.
Smith MD, Patterson E, Wahed AS, et al. 30-day Mortality after Bariatric Surgery: Independently Adjudicated Causes of Death in the Longitudinal Assessment of Bariatric Surgery. Obesity surgery. 2011;21(11):1687-1692. doi:10.1007/s11695-011-0497-8
Interested in undergoing VSG in Tijuana, Cancun? Please contact our helpful patient educators to learn more.
[maxbutton id="3″]