25 Best Gastroenterology Blogs of 2018
Are you experiencing symptoms of a gastrointestinal disorder or simply just want to learn about this interesting field of medicine? After extensively reviewing gastroenterology blogs across the internet, we selected twenty-five of the most impressive and informative blogs.
Roughly 60 to 70 million people in the United States are affected by digestive diseases. The blogs listed below will help you to better understand the symptoms of digestive diseases, the types of diagnostic testing used in the field, and the treatment used to cure digestive diseases.
Top 25 Gastroenterology Blogs of 2018
Both researchers and healthcare professionals rely on BMJ for high-quality, scientific content. You don't need to be a healthcare professional to access BMJ content. BMJ runs a blog called Frontline Gastroenterology that's full of rich information stemming from scientific studies and cases. If you don't know a lot of medical lingo, you'll want to brush up on it before you head over to this blog.
Founded by Dr. Michael Pike in 1986, Cary Gastro is a gastroenterology clinic serving the Raleigh and Cary area. The clinic's website hosts an informational blog that tends to focus on colonoscopies, IBS, and colon cancer. With over eighteen pages of blog posts, Cary Gastro is an excellent resource for people suffering from gastrointestinal disorders.
There's no better gastro blog to read than a blog from a gastroenterology clinic that performs nine diagnostic tests and treats diseases ranging from Diverticulitis to Hepatitis. The main purpose of the blog published by NGS is to educate patients on every diagnostic testing procedure. Not only does the blog focus on testing procedures, but it also goes into detail about some common GI diseases and what type of treatment they require.
Another blog published by a gastroenterology clinic is HGA Digestive Health Blog. The blog has various posts about awareness months, gastro disorders, and about the physicians that make up Hunterdon Gastroenterology Associates.

The bloggers behind Gut Microbiota for Health are degreed, scientific writers who specialize distinctly on topics relating to gut microbiota and digestive health. Articles are categorized as either "news watch" or "research and practice."
Based out of the University of California, the American Gut operates out of Rob Knight's lab and is regarded as one of the largest microbiome research labs in the world. The American Gut blog features overviews of research done at Rob Knight's lab, with many posts backed by graphs and photos to help bring to life the remarkable studies done at the lab.
Healthcare specialists use Healio to tailor news articles and blog posts to their area of practice. Although the articles are heavy with medical and scientific lingo, you don't have to be a healthcare specialist to take advantage of the highly informative gastroenterology studies and research posted on the Healio blog.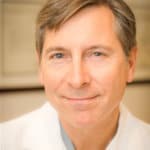 With a high-rated practice in the heart of Manhattan, Dr. Borcich is a board-certified gastroenterologist with over 30 years of experience and expertise. The practice's website is home to an active blog, with new content posted every couple of weeks about symptoms of gastro diseases, testing procedures, and abdominal pain.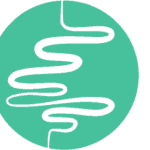 This London gastroenterology clinic has over six locations throughout the city and is highly regarded for its trained physicians. The clinic's website has a "news" page that functions just like a blog. With topics ranging from IBS to stomach ulcers, you're bound to find an article that interests you.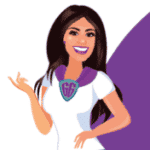 The tenacious superhero Gastro Girl uses her blog to inform and empower Americans about GI disorders that affect one out of every four Americans. While her blog leans towards IBS topics, she also has ample information about colon cancer screening, fatty liver disease, and colonoscopy procedures.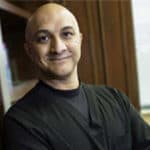 Regarded as one the best doctors in the Dallas/Fort. Worth area, Dr. Malik uses his blog to discuss imperative preventive screening, gut health, and gastro diseases. Dr. Malik adds new posts to his blog about every month and writes them so that they're easily understandable for those without a medical background.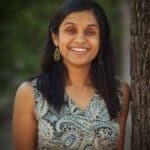 As the name suggests, this blog focuses exclusively on pediatric digestive disorders. The blog is hosted on the website of Dr. Manisha Dave, a pediatric gastroenterologist. Each post is written with parents in mind, and with over twenty-one pages of articles ranging from acid reflux to ulcers in children, the blog is a useful resource for parents who suspect their children are suffering from gastro disorders.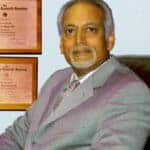 Based out of Houston, Texas, Dr. Jayanty is a board-certified gastroenterologist with over twenty-five years of tenure at Memorial City Hospital. The doctor has a page dedicated to both patient education and a blog with monthly posts about digestive system issues, cancer screening, bacteria growth, and several other gastroenterology related issues.
Founded in 2014, Troy Gastro is a simple and easy-to-read blog for everything gastroenterology related. Everything published on the blog is written by the staff at Troy Gastroenterology PC, a subdivision of the Infusion Centers of Michigan. New posts are published monthly, and the posts range from gastro-friendly recipes to colon cancer awareness month.
Another blog ran by a gastroenterology clinic is My Gi Doctors, otherwise known as Peninsula Gastrointestinal Specialists. The blog was started in 2013 and features new posts monthly, many of which link you directly to medical journals and news sites. With its abundance of photos and videos, the blog caters to visual learners who prefer to see diagrams over reading lengthy text.
There's no shortage of experts at the Digestive Diseases Center, a Florida based clinic with six board-certified gastroenterologists and four offices. Although the blog is relatively new, the content comes from professionals in the field and touches various gastroenterology topics, including testing for terminal illnesses.
With locations throughout Utah, Revere Health provides services in almost every area of medicine known to man. Every specialty, including gastroenterology, has a blog to educate patients. On the gastroenterology blog, you'll find various articles, videos, and downloadable patient resources.
Home to 32 board-certified gastroenterologists, Austin Gastroenterology is one of the biggest practices in Central Texas. The practice's blog covers a variety of gastrointestinal disorders, including IBS and cirrhosis. Every month the practice publishes roughly one or two articles, and you can search for a particular article or topic by category.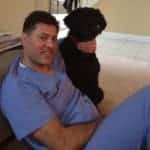 Everything flows down, right? At least that's the moto at Downriver Gastroenterology, a Michigan clinic run by board-certified gastroenterologist Dr. Frank Singh. Similar to a lot of other blogs mentioned, there are about one or two posts per month. Each post has a picture to accompany it and the majority of the posts cover IBS, colon cancer, and celiac related topics.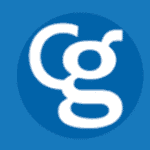 Colorado Gastroenterology is a clinic serving Denver, Aurora, and Lakewood, Colorado. In addition to treating patients, the six gastroenterologists on staff also participate in research and education. The team at Colorado Gastroenterology added a blog to their website to educate patients, and they continue to write posts on a monthly basis. If you think you're suffering from a gastrointestinal disorder such as ulcerative colitis or hepatitis C, you can learn about the symptoms you'll experience and get a rundown of each disorder on the blog.
Another practice that calls Utah home is Granite Peaks Gastroenterology. The clinic is staffed with six board-certified gastroenterologists who can diagnose and treat a wide array of gastrointestinal disorders. Their blog has over seventeen pages of posts that describe the most common disorders in-depth.
Just because Guts and Growth is a non-conventional WordPress blog doesn't mean you should press the back button. Pediatric gastroenterologist Dr. Jay Hochman created the blog with the motive to provide updated information that is easy to find and search. The doctor posts multiple times a month and includes graphs and photos as an extra bonus.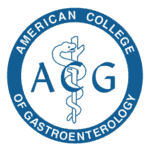 This blog is a little different than the other blogs on the list because it's not part of a clinic, but rather a medical association of gastroenterologists. Most of the posts on the blog are about ACG grants, events, and videos created by physicians exclusively for the website.
Part of the Digestive Health Center of Louisiana, the Gastroenterology Associates team has over twenty board-certified gastroenterologist and physician assistants. The clinic posts a few articles each month on their blog, ranging from triggers of IBS to facts about diverticulitis.
The final gastroenterology blog worth noting is hosted on KIMS Hospitals' website, a hospital network in India. Since gastro issues are obviously universal, the blog posts are beneficial to a global audience, ranging from topics on lactose intolerance to fatty liver disease.
---
We've carefully picked these top gastroenterology blogs because they're actively working to promote, inspire, and engage their gastroenterology visitors with frequent updates and high-quality information.
Looking to nominate a blog for this category? Email info at Renew Bariatrics.com.
Are you listed in this, or interested in displaying the best gastroenterology surgery blogs and websites in 2018? Use the embed code below to insert this onto your website.
Place Your Badge on Your Blog:
<a href="https://renewbariatrics.com/best-gastroenterology-blogs/"><img src="https://renewbariatrics.com/wp-content/uploads/2018/01/Award-for-Gastrointestinal-Blogs-300×300.png" width="300″ height="300″ /></a>