We reviewed numerous nutritionist blogs across the internet and hand selected the 25 best ones. If you're looking to adopt a new diet or fix hormonal imbalances, you've come to the right place.
Did you know that a majority of adults in the United States still fall short on nutrient requirements? The skilled nutritionists and experts in the blogs listed below can help you learn what nutrients you might be missing and how to incorporate them in your daily life.
25 Best Nutritionist Blogs of 2018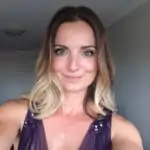 Kate Callaghan's blog The Holistic Nutritionist tops off our list of best nutritionist blogs. The Australian native has a bachelor's degree in Nutrition and Dietetics from the University of Wollongong. She writes her blog posts with the philosophy to "eat well, train smart, and be kind." Each month you'll find a new post about topics including essential oils, recipes, and even childbirth.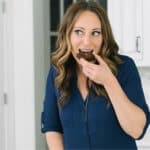 Bestselling author and Certified Nutrition Consultant Diane is the founder of the blog Balanced Bites. What sets her blog out among other nutrition blogs is that she has over three-hundred podcasts, many of which include special guests that are experts in the field. The blog is filled with fresh and up-to-date content, with new posts published on a weekly basis.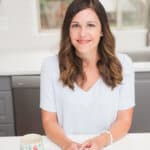 Calgary-based nutritionist Sarah Remmer focuses specifically on nutrition for children and families. All of her blog posts are aimed at parents and touch topics including snacks for children, how to deal with picky eaters, and eating tips during pregnancies. Along with her blog posts, she also has several recipe videos that she makes with the help of her own little ones.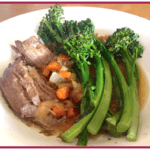 A nutritionist named Lily founded The Pilates Nutritionists to persuade like-minded individuals that they can still eat the food they enjoy and maintain a healthy weight. With this motive in mind, Lily blogs about positive food relationships, concerns about certain diets, and meal planning tips.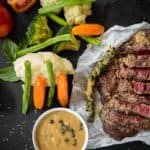 One of the most frequently-posting blogs on our list is Authority Nation, with daily articles about weight loss, nutrition, and health. Since the articles are all fact-checked by experts in the field, you can be certain you're reading trustworthy content that will help you be more conscious of your body's nutritional needs.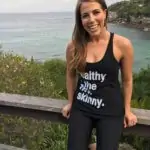 Lyndi Cohen, aka "The Nude Nutritionist," was once food-obsessed but later turned her life around and lost over 20 kg. To help others achieve this, Lyndi uses her blog to share non-conventional dieting tips. Her blog promotes body positivity, self-confidence, and healthy recipes.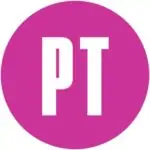 Nutrition journalist and registered dietitian Janet Helm shares her thoughts and opinions on her blog Nutrition Unplugged. According to her website, she has a passion for translating scientific wording into everyday, easy-to-understand language. With that being said, her blog is perfect for those without a scientific background who want to learn more about different diets and detoxification.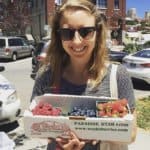 The founder of Nourish Nutrition, Rebecca, is a registered dietitian who holds the belief that food is meant to be simple and nourishing. Her website is written towards women, especially those for fast-paced lifestyles. She follows a non-diet approach and posts delicious and easy recipes about once per week. Each recipe has a photo of the finished product which will surely make your stomach growl!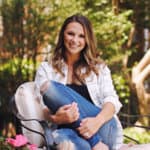 This athletic nutrition blog was founded by sports dietitian Angie Asche. She grew up as a dance and swimmer which later provoked her interest in learning more about how foods affect you before physical activity. Her blog features a series of nutritional videos, each of which is accompanied by a written article as well.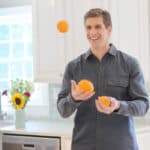 Dr. Christopher Mohr is a leading nutrition spokesman and consultant, married to weight loss expert Dr. Kara Mohr. The dynamic duo gives tips on weight loss, fitness tips, and maintaining a healthy mindset. In addition, the two nationally-recognized experts also write about their day-to-day lives and motivational topics such as realizing one's true potential.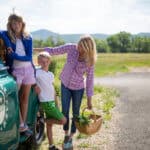 Renown dietitian, author, and columnist Kate Geagan brings her innovative and pioneering philosophy to the internet with her contemporary blog. Her website encompasses a variety of posts about subjects such as reducing food waste, green diets, and revolutionary new ways to eat.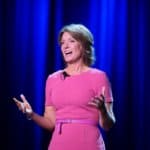 What sets The Nourished Child blog apart from other blogs is that it's specifically dedicated to child nutrition. Childhood nutrition expert Jill Castle brings uses her wealth of knowledge and experience to blog about healthy eating, meals, and snacks for children. She also hosts a podcast and has written books about feeding children.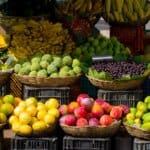 The impressive duo Janet Helm and Lori Fromm, both nutritionists and registered dietitians, joined together to create the Nutrition Blog Network. As the name suggests, the Nutrition Blog Network is actually a single website with a collection of posts from various nutrition blogs across the web. The site also boasts a directory with over one-thousand blogs, all categorized by their distinct niche.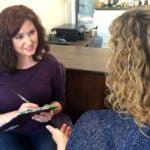 The woman behind the blog Not Your Average Nutritionist is Libby, a registered dietitian, and self-proclaimed "nutrition expert." With a master's degree in Nutrition Science, you can count on Libby to help you with your nutritional needs. Unlike other nutritionist blogs, Libby focuses exclusively on how to overcome and prevent eating disorders. Not all posts are written by Libby either, she frequently incorporates guests posts into her blog.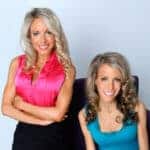 No, you're not seeing double. The Nutrition Twins are two sisters who followed a similar life path – both became physical trainers and registered dietitians. They both advocate the philosophy for a "slim, smart, sexy, and happy life." The duo's blog boasts mouth-watering photos and recipes of healthy eats.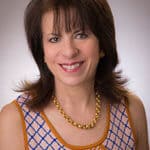 Boston University professor Joan Salge is a nutrition expert and registered dietitian. She's made several appearances on both local and national media and was nominated as professor of the year by the university she teaches at. Her informative and detailed blog is reflective of her teaching style. Through her blog, she promotes healthy eating habits and weight loss.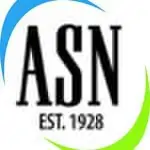 A merger of three nutritional groups created the American Society for Nutrition in 2005. The group carries out research in sixteen RISs (research interest sections), including experimental animal nutrition, nutrient-gene interactions, and obesity. Various members contribute to the society's blog and write about a full-range of topics covering maternal diets to culinary medicine.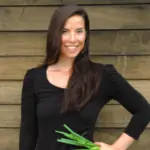 Jennifer Leigh, a mother, and certified nutrition coach is the face behind the Medicinal Nutrition blog. She blogs about a variety of subjects including thyroid health, hormonal imbalances, and recipes. Not only does she author a super-informative blog, but she also she has a nutrition coaching, thyroid makeover, and 11-day detox program to put the icing on the cake.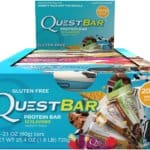 You've likely seen Quest protein bars, powders, and cookies at your local grocery store. That's right, this popular brand also takes to the internet to blog about fitness, transformation stories, recipes using Quest products, and mental health. If you want to learn more about the Quest products you purchase or nutrition in general, this blog is definitely worth taking a look at.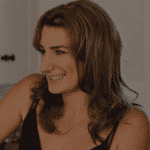 Centered around PCOS, polycystic ovary syndrome, the PCOS Nutritionist blog aims to help women reverse the symptoms of this irritating hormonal condition. Clare is definitely not a novice to this topic, she's a degreed nutritionist and studied functional medicine and gut health extensively. She blogs about remedies to fight the effects of PCOS including acne, infertility, weight issues, and more.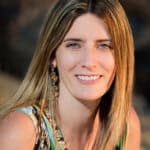 With over eighteen years of years of expertise in fields of food and nutrition, Toby Amidor is both an award-winning blogger and a registered dietitian. Her blog showcases her professional affairs as a dietitian, nutrition news, healthy recipes, and dieting tips. If you enjoy reading the content published on her blog and crave more of her expertise, she's the author of four books, all which can be purchased online.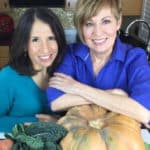 Founded by Dr. Susan Mitchell and Regina Ragone, both with over twenty years of experience in the nutrition, Foot Fit Fabulous holds true to its name. With over thirty-three pages of content written by Dr. Susan, ranging from healthy recipes to nutritional supplements, you're bound to learn something new at this stellar blog.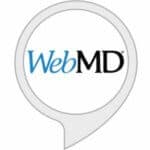 You've probably run into the website WebMD at some point in your life, whether it was from googling the symptoms you were experiencing or merely to learn more about a particular illness. WebMD has a food and fitness blog with about one new post per month. The articles touch on topics such as losing weight, the Keto Diet and resisting cravings.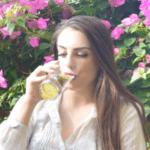 Clinical nutritionist and registered dietitian Anna Cortesi has coached thousands of clients worldwide to help them improve their diets and lifestyles. She's also the woman behind The Balanced Life Blog, a blog dedicated to weight loss, mindful nutrition, and healthy recipes, to name a few. Anna posts a few times each month and there are over twelve pages of articles for you to explore.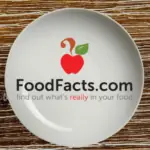 Technical-entrepreneur Stanley Rak founded Food Facts to create an extensive database of food products. Combined with a team of nutrition professionals, Food Facts proves to be a very useful tool. In addition to their impressive database, they regularly blog about foods to avoid, healthy recipes, even sleeping patterns.
---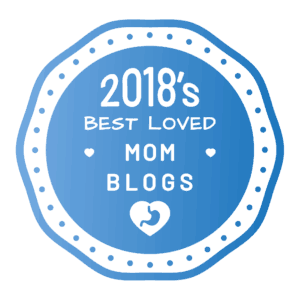 We've carefully picked these top nutritional and eating right blogs because they're actively producing high-quality posts geared towards high-quality information on eating healthy and living a good life.
Looking to nominate a blog for this category? Email info at Renew Bariatrics.com.
Are you listed in this, or interested in displaying the best Nutrition blogs and websites in 2018? Use the embed code below to insert this onto your website.
Place Your Badge on Your Blog:
<a href="https://renewbariatrics.com/best-nutritionist-blogs/"><img src="https://renewbariatrics.com/wp-content/uploads/2018/07/Best-Loved-Nutrionist-Blogs-300×300.png" alt="2018 Best Nutritional Blogs" /></a>