Working out and getting in shape takes a lot of effort and dedication. From strict meal plans to exhausting workout routines, you'll certainly understand the meaning of "no pain, no gain." We examined hundreds of fitness blogs and selected the top 40 that will help you improve your workout routines, maintain a healthy diet, and make getting ripped easier.
If you're looking for a fitness blog to follow, look no further.
40 Best Fitness Blogs of 2018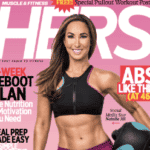 After a divorce and financial struggles, Natalie put on a ton of weight and hit an all-time low. To break free from this low point, Natalie altered her state and turned her life around. According to her blog, Natalie Jill Fitness, the inspiring fitness blogger "kills" fat for a living. On her blog, you can read updates about her weight loss journey, workout apparel, and even watch fitness routine videos. With over 129 pages of posts, Natalie is the go-to guru for everything fitness.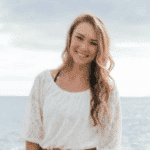 The woman who runs the Live Fit Girls blog is Diana, a Pilates and group fitness instructor based out of Los Angeles. Not only is Diana a fitness expert, but she's also an advocate for healthy eating and beauty. Her passions are reflected in the three main sections of the blog: workouts, recipes, and lifestyle. The blog focuses exclusively on exercise routines for women, meal prep recipes, and topics such as beauty and motivation.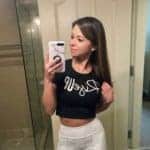 Jersey Girl Talk was founded in 2012 by Adrienne, a woman who was born and raised in New Jersey. With her experience working at a vitamin shop, Adrienne has extensive experience with supplements, health, fitness, and vitamins. Her career in the health industry sparked her interest in starting the blog Jersey Girl Talk. Jersey Girl Talk covers a wide array of topics including fitness tips, healthy recipes, beauty and fashion, and personal stories from Adrienne's life.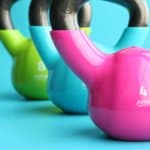 While this blog may not be as fancy looking as some of the others, it is full of interesting posts. The blog was created by an English woman named Gem. In addition to her blog Fitness Stuff, Gem is also the author of the book Memoirs of a Former Fatty. The blog is written in a diary style format. Gem shares her deep thoughts revolving around working out, weight loss, and fat shaming. With posts dating back to 2015, you can put yourself in Gem's shoes and relive her fitness and weight loss adventures.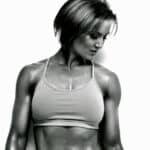 Dani is an athlete, editor, lifter, and the blogger behind Good Girl Fitness. In addition to her various articles on fitness, Dani also talks about the breast implants that caused her to develop breast implant illness. Good Girl Fitness covers a range of topics including eating disorders, diets, body image, and bodybuilding. If you like what you see on the blog, you can check out Dani's book: The Sound of Secrets: End Disordered Eating. Reinvent Your Beauty. Become Your Best.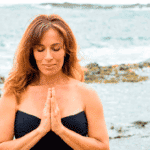 Super Fit Girl was founded by Dara Fischetti, a certified health and fitness expert. In addition to being a health expert, Dara also spent many years in Hollywood performing as a dancer, actress, and stuntwoman. Her blog has posts dating back to 2013 and the topics revolve mostly around fitness-friendly recipes such as high protein snacks and meals. Aside from her recipes, Dara also writes about motivation and self-discovery. If you like Dara's content blog, you can even schedule a consultation with her to help get your life on track.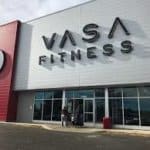 With several locations throughout the western United States, Vasa Fitness is a gym that aims to empower and uplift its members with their customized training programs. No matter your weight, background, or gym experience, Vasa Fitness claims to help you "leave the gym happier than when you came in." The gym has over 200,000 members and is adding new locations yearly. To compliment their site, Vasa Fitness runs the blog "Vasa Life." The blog has over 21 pages of weight loss tips, exercise techniques, and homemade recipes that will make your mouth water.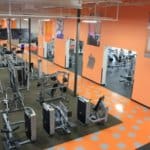 Based out of Wisconsin and Minnesota, Xperience Fitness is a gym that's motive is to help their members reach their fitness girls and lead a healthy lifestyle. The gym has group fitness classes, personalized training programs, state-of-the-art cardio equipment and pools. To help members achieve their fitness goals faster, Xperience Fitness focuses on nutrition, accountability, and technology to keep participants motivated. If you're skeptical about the programs they offer, you can head over to their blog where you can see tons of success stories first-hand. In addition to the success stories, there are also tips and tricks to improve your workouts.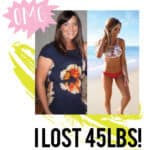 Love Sweat Fitness was founded by a Certified Personal Trainer named Katie. After gaining 45 lbs in college, Katie had to experiment with several meal plans and workout routines to lose the extra weight. When she finally lost the weight, she decided to use her experience to help other women reach their goals. Katie's blog is full of bright and colorful photos, inarguably giving off a Southern California vibe. She has over 31 pages of content with fitness tips, healthy recipes, beauty tips, and tributes to other women that have a knack for fitness and healthy living.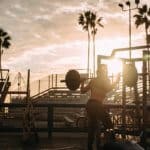 As the name suggests, Stronger by Science is a blog that shares workout and lifting guides backed by scientific data. You can subscribe to their email list and receive 28 free training programs to help you get ripped. Aside from their guides and training programs, Stronger by Science also has general articles with topics ranging from muscle damage to vegetarianism and veganism among athletes. Not only do they have data-backed articles and guides, but they also have a coaching program that uses data to help you get fit.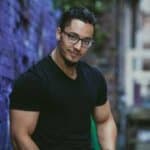 The first blog on the list that's geared towards men is Alexander Mullan. This fitness expert takes on a no-frills approach and isn't the cliche blogger with staged photos or minimalistic theme. Alexander left his job at Starbucks to travel the world and earn money while doing. His blog focuses on his guide to relationships, finance, lifestyle, and most importantly, fitness. With that being said, this blog isn't exclusive to fitness or exercise. Alexander's blog is perfect if you're looking to transform your physique without being nickeled and dimed.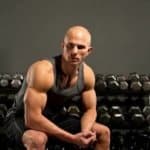 In addition to running a blog, Dr. John Rusin is also a renown sports training and fitness expert. He has worked with several athletes on MLB, NFL, and Olympic teams. Moreover, he has been featured in various magazines including Men's Health and Testosterone Nation. Dr. Rusin has a 12-week program called FHT where he claims in just 12 weeks time, you will gain lean muscle mass and lose fat. You'll find testimonials, fitness tips, and various articles about workout mistakes and foods that promote weight loss and muscle building.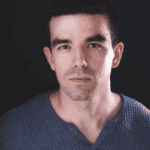 The man behind JCD fitness is JC Deen, a personal fitness and nutrition coach to elite and high-class individuals. You can see JC's work featured in media outlets such as CNN, AskMen, and Bodybuilding.com. JC offers programs for both men and women that he advertises as a: "no BS" approach to "looking great naked." The website boasts a blog with over 24 pages of articles with topics such as stress release strategies and booty workout tips. In addition to the blog, JC also has several free guides that will help you lose weight and eat healthier.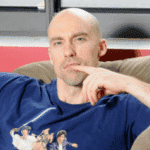 If you're an aspiring heavy lifter, Tony Gentil Core can help you get there. Based out of Boston, Tony Gentilcore is a fitness trainer and one of the founders of Cressey Sports Performance. Aside from his training programs and blog, he also writes for some of the leading fitness magazines and websites. One thing that sets Tony's blog apart is the frequency of the posts. Tony publishes new articles every couple of days, with topics ranging from introducing new exercises to recovery.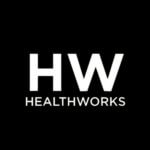 Based out of New England, Healthworks Fitness is a gym and fitness center for women. The gym has various cardio and muscle-building classes to help women reach their maximum potential. Moreover, they also have customized nutrition, Pilates, and personal training programs that are backed by registered dietitians and personal trainers. For those that don't notice it right away, the gym's blog is hidden under the "what's new" link on the menu bar. The blog has a few new posts each month and is a great resource for healthy recipes and workout tips.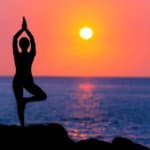 As you can see by the name, The Yoga Warrior is a blog that focuses on all things yoga. Not only does the blog cover different yoga poses, it also touches on both the yoga lifestyle and yoga philosophy. The writers of The Yoga Warrior post several new articles each month, resulting in a plethora of content for your reading pleasure. Each post is complemented by a bright and artsy photo that makes the blog aesthetically pleasing. If you're interested in getting into the yoga business yourself, you can read about becoming a yoga teacher and what it takes to start your own business.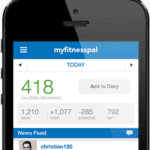 Run by Underarmour, Myfitnesspal is the go-to blog for nutrition, weight loss, fitness, and inspirational content. If you aren't familiar with Myfitnesspal, it's an app that was founded in 2005 that tracks your ideal calorie intake based on your diet and exercise plan. The popular fitness app was acquired by Underamour back in 2015. With that said, the Myfitnesspal blog is one of the most active blogs on the list. New articles are posted daily and cover topics ranging from nighttime hunger to workout techniques. As an extra bonus, there are also posts that come with a video.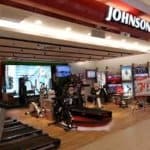 With locations scattered around the United States, Johnson Fitness is a store that sells home exercise equipment such as treadmills, exercise bikes, and ellipticals. Their website dubbs them to be one of the largest fitness stores in the United States, selling both new and pre-owned equipment. Aside from selling exercise equipment, Johnson Fitness has a blog with new posts published on a weekly basis. The blog covers topics ranging from strengthening your cardio routine to cleaning your running shoes.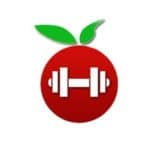 Based out of India, The Fit Indian is a website that sells customized meal plans that come with nutritional support. The application calculates a health score which is based on your lifestyle, age, diet, and other factors that contribute to your health conditions. They then use that health score to create a diet plan, exercise routine, and to provide nutritional consultations with an expert. Several testimonials claim that The Fit Indian application has helped them get in better shape and improve their lifestyle. In addition to the application, there is a blog that focuses on diet, fitness, health, diseases, and beauty related topics.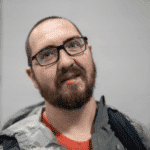 How Many Miles is a founded that was founded by a man who transformed his life from morbidly obese to becoming a try athlete and a world traveler. The blog is home to not only articles that cover his personal journey, but also general articles that include topics such as workout techniques and motivation to help you reach your goals. The United Kingdom-based blogger also connects his Instagram to the blog to share his daily life journeys and his physical transformations. Weighing 354 lbs at one point, there's no doubt that this blogger has made great strides to improve his physique.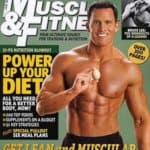 Founded in 1935, Muscle and Fitness is a bodybuilding magazine that targets men. You don't have to be a subscriber to enjoy weekly content posted by Muscle and Fitness. Their website is home to heaps of workout routines, healthy recipes, and meal plans. In addition to their main magazine, there's also a female version called "Muscle and Fitness Hers." For the latest fitness videos, newsletters, and trends, Muscle and Fitness is the place to go.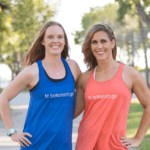 Jennipher Walters and Kristen Seymour are the women that founded the blog Fit Bottomed Girls. Both of them are certified fitness professionals and advocates for body positivity. With the help of their blog, these two women have reached millions of women and men around the world, helping them to transform their bodies and lead healthier lives. The main topics of the blog include fitness, raising children, zen, and healthy eating. Apart from their blog posts, there's also a podcast you can listen to on iHeartRadio or Apple Podcasts.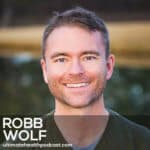 If you're searching for both and fitness and paleo diet blog, look no further. Former biochemist and best-selling author Robb Wolf created his blog to help people get fit and achieve the body they've always dreamed of. Robb also has a team of experts that support his mission, including the founder of CrossFit NorCal and a registered dietician. This blog has tons of articles that shed light on the paleo diet, along with fitness articles to help you get in better shape while taking on the diet.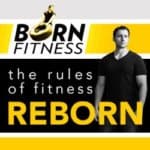 The mission of Born Fitness is to take away the stress the comes with fitness, nutrition, and health. Regardless of your end goal, Born Fitness wants to keep you worry-free. Born Fitness has been featured in several national publications such as Men's Fitness, ESPN, and Women's Health. Moreover, they offer personalized coaches that will help figure out a meal and workout plan that works best for your body. Aside from fitness coaching, Born Fitness has a blog full of fitness tips, recipes, and success stories.
There's no doubt that many athletes rely on the protein in meats to help them gain muscle mass. If you're a vegetarian, the No Meat Athlete blog can help you stay fit while maintaining a plant-based diet. Unlike some bloggers, the founder (Matt Fraizer), is brutally honest and even proclaims that a plant-based diet isn't for everyone. With a long history of running marathons and over 250,000 email list subscribers, Matt is inarguably trusted by many vegetarian athletes. Whether you're a veteran vegetarian or looking to make the switch, you'll find many articles, podcasts, recipes on this blog to guide you.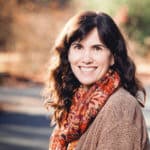 Jen is a Boston native and a mother of two teenagers. After losing 50 lbs, Jen began to pursue blogging with one simple goal in mind: "to help her readers live healthier and happier lives." There's no doubt that this Boston native has experienced her fair share of ups and downs, including depression and an injury that triggered weight gain. Although Jen only posts about fitness a few times per month, her blog boasts a handful of articles about different workouts, recipes, and tips for motivating kids to get active.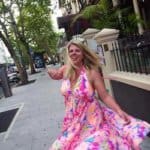 Preppy Runner was founded by Theodora, a 30-year-old woman from New York City. Back in the days, this native New Yorker ate nothing but fried and calorie-filled foods, ultimately leading to her putting on a ton of weight. In 2009, she decided she had to change her lifestyle and she started to eat healthier and work out. Her blog documents the nutrition guidelines she used to lose weight along with her various marathons. Aside from her fitness routines and healthy lifestyle, Theodora also writes about personal topics such as trips she embarks on and her grieving process after the death of her mother.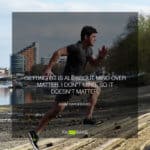 The man behind Fa Fit Sake has over eight years of experience as a personal trainer, working with clientele ranging from Hollywood actors to everyday people. His blog serves as a motivational platform to help people live a healthy and fit life with balanced workouts and nutrition. To help motivate his readers, the blogger has a gallery with inspirational quotes about exercise and fitness. In addition to the gallery, there are also many articles covering topics ranging from fit food to workout routines. There's also a guest blog where other experts can share their tips to help you get fit.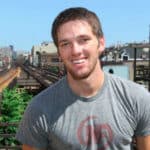 Founded by Steve Kamb, Nerd Fitness' goal is to help readers break through barriers and become healthier. Nerd Fitness isn't geared towards gym freaks, but rather the "nerds and average Joes." Steve founded the website in 2008 because he couldn't find a website helped people like him – gamers, nerds, and people who spend most their day working in a cubicle. Website visitors have the option to join The Academy, a game-like program where people can track their progress and complete quests to help them get fit. Aside from this program, there are also many free resources on Nerd Fitness' blog, including diet guides and workout routines.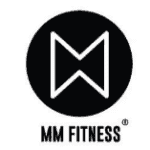 Irish-born Michael Mackin created MM Fitness to promote fat loss workouts and help sedentary people find a way to lose weight and get fit. Once an avid rugby player, Michael reached a weight of 240lbs when he started his desk job and dropped rugby. After realizing he needed to change his lifestyle, Michael lost 34lbs in just 16 weeks. His quick weight loss prompted him to create MM Fitness, a blog, and training program for people stuck in the 9 to 5 grind. Michael writes a new post on his blog about once per month, covering topics such as abs exercises and detoxing.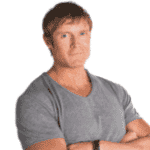 As a teenager, Dai Manuel weighed over 200lbs and considered himself to be morbidly obese. He spent his teenage years sitting around the house, playing video games, and eating junk food. After years of bullying and self-esteem issues, Dai decided to take on a healthier lifestyle when he was 14 years old. Nowadays, Dai is devoted to helping people live healthier and more active lifestyles. The lifestyle mentor has worked with tons of organizations to promote healthy living and fitness. Moreover, his blog is full of helpful articles, such as how to keep your gut healthy and make your workout routines more effective.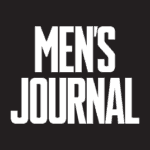 Founded in 1992, Men's Journal is a magazine that's geared exclusively towards men and focus on fitness, style, outdoor activities, and other lifestyle topics. With that said, you don't need to subscribe to the magazine to enjoy the content published by Men's Journal. The magazine company has a blog that covers the same topics that you'll find in their monthly publications. There's a whole section of the blog devoted to health and fitness, with articles that showcase male athletes and provide readers with tips to stay healthy and maintain a fit physique.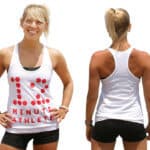 If you live a busy life or don't access to fitness equipment, then the 12 Minute Athlete is worth a look. The 12 Minute Athlete is both a blog and an app that gives you workout routines that only take 12 minutes to do (hence the name of the website). Access is free, and with the app, you can do these quick workouts anywhere in the world. In addition to the app, 12 Minute Athlete also has a blog that boasts workout challenges and equipment-free fitness routines. If you want to go the extra mile, there are also several exclusive programs you can sign up for to transform your body.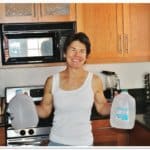 Founded in 2007, the Cranky Fitness blog revolves around the mere fact that healthy living is not easy. The blog's owner, self-proclaimed "Crabby McSlacker," posts several times each month about topics that include personal development, fitness, nutrition, and disease prevention. The blogger's witty sense of humor makes learning about healthy living and fitness more enjoyable. As an ACE-certified health coach, Crabby MsSclaker (aka Jan Graham), is an expert when it comes to staying fit and eating a nutritional diet that promotes healthy living.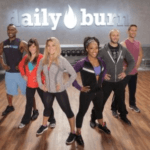 The Daily Burn is a fitness and lifestyle blog with a huge team of contributors, ranging from competitive dancers to science journalists. This blog's goal is to help readers live a "healthier, happier, and more active lifestyle." You'll find a huge variety of articles, including scrumptious recipes and strength training routines. In addition to the blog, the Daily Burn also offers a service where you can stream over 1,000 workout videos hosted by professional fitness trainers.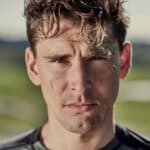 Idaho native Ben Greenfield was actively involved in sports throughout his childhood and teenage years. In college, he opted for a Masters in exercise physiology and biomechanics (even though he was accepted into six medical schools). Shortly after graduating school, Ben opened several fitness studios throughout Idaho. Ben's blog contains a wealth of information to help you lose fat and pursue diets. Not only does he publish articles, but he has an expansive collection of podcasts that feature special guests.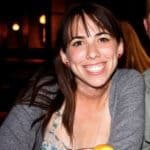 Nicole is an avid runner and the woman behind the blog Cuckoolemon. The name might sound silly and that's the point. Nicole dubbs her website as a "goofy gal's fitness blog." With her blog, Nicole aims to produce relatable content covering health, sports, and fitness. The blog covers all aspects of Nicole's life, ranging from her marathon races to exotic vacations. Almost every post is complimented with a photo, making for a very bright and cheery blog.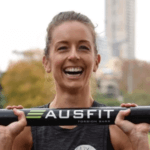 Lazy Girl Fitness was founded by a woman named Jess, an Australian personal trainer and fitness writer. Jess came up with the name "Lazy Girl Fitness" because she isn't a hardcore fitness freak – a piece of cake or missing a day at the gym isn't something that bothers her. Her blog has an exercise library with a variety of workout routines to strengthen your upper body, lower body, core, and whole body. Furthermore, the blog has product reviews, workout tips, and lists of other inspirational women who are also active gymgoers.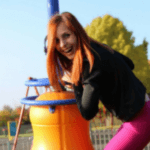 The woman behind the blog Train Strong to Live Strong is Timea, a personal trainer, and an avid runner. Not only does Timea hold a full-time job as a personal trainer, but she also posts her runs on Instagram (on top of her fitness blog, that is). Her blog is home to free workouts and tips to stay to fit. If you're looking for a full-year workout, Timea's blog showcases a book that includes a different workout for every week of the year. Timea's blog inarguably showcases her love for running and fitness.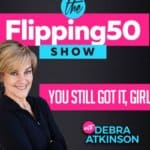 As you can probably tell by the name, Flipping FIty is a blog for people over the age of 50. Just because you're mid-aged, doesn't mean you can't be fit! The founder of Flipping Fifty is Debra Atkinson, an author, and fitness professional. In addition to her blog, Debra also gives speeches on fitness and health topics. Flipping 50 is home to articles that include topics such as dealing with menopause, boosting metabolism, and improving your workout techniques.
---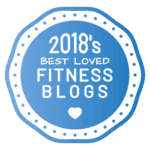 We've carefully picked these top fitness blogs because they're actively producing high-quality posts geared towards high-quality information on healthy living. 
Looking to nominate a blog for this category? Email info at Renew Bariatrics.com.
Are you listed in this, or interested in displaying the best healthy livings blogs and websites in 2018? Use the embed code below to insert this onto your website.
Place Your Badge on Your Blog:
<a href=""https://renewbariatrics.com/best-fitness-blogs/""><img src="https://renewbariatrics.com/wp-content/uploads/2018/08/2018s-Best-Loved-Diabetes-Blogs-300×300.png" alt=""2018″ /></a>