How Quickly to Be Approved for Gastric Sleeve Surgery?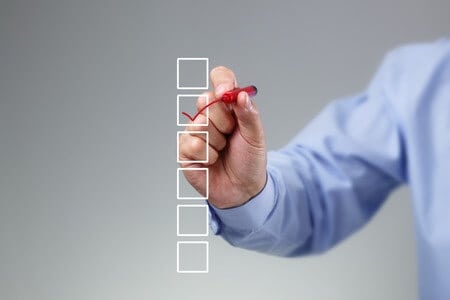 Gastric sleeve surgery is an effective and safe bariatric surgery for obese people that desire to achieve significant weight loss and reversal of the comorbid conditions such as sleep apnea, diabetes, hypertension, osteoarthritis, dyslipidemia, etc. it is a restrictive surgery done laparoscopically to reduce the size of the stomach and limit calorie intake.
Insurance coverage has helped many individuals who could not afford the cost of weight loss surgeries. The benefits include the cost of the operation, the follow-up visits and the treatment of any complication that arises.
The requirements from one insurance company to another variable. There is also some degree of variation between states. These have a significant effect on the time it takes from the initiation of the process to get approval.
Most insurance providers will want to have proof of eligibility for the surgery. Thus, before approval could be given, you must have gone to see your doctor and nutritionist and get evaluated. Investigations would be done, and your eligibility and fitness for surgery would be determined.
An assessment by a behavioral scientist (psychologist) may be required to assess the presence of an addiction and to determine your psychological readiness to lose weight.
How to Quickly Be Approved for Gastric Sleeve in Mexico? Gastric Sleeve or VSG Tijuana can be quickly approved by contacting our helpful staff in as a little of a day. Those who want to quickly undergo gastric sleeve can be done so within a few weeks.
[maxbutton id="3″]
Bariatric surgeries only achieve significant weight loss when complemented with healthy diet and exercise. This must be initiated and maintained for a reasonable period before surgery. The aim of this is to ascertain the readiness of the individual to achieve weight loss and to know those that would likely adhere to the dietary and lifestyle changes after the surgery. Insurance companies will, therefore, demand an evidence of at least six months of compliance with the dietary plan and exercise before approval.
The higher the degree of obesity the more the risk associated with surgery. Therefore, some insurance providers may demand that the patient lose some weight before getting approval for the operation. This is aimed at reducing the operative risks and postoperative complications.
In summary, you may have to go through the following steps to get insurance approval for your gastric sleeve surgery:
Consult your primary physician who will supervise your dietary and lifestyle changes
A 6-month program of healthy diet and exercise which should be monitored by a doctor.
Your primary physician may then issue a letter to your surgeon
A psychiatric evaluation would be carried out
All necessary investigations to ascertain your fitness for the surgery would be done.
A sleep study may be carried out, but for those who are already on CPAP, such research is usually omitted.
Meeting with a nutritionist will be organized
The clinic will then submit all necessary paperwork to your insurance company
Then you await the approval.
Steps you have to go through to be approved with Renew Bariatrics:
Get approved by your surgeon and begin your process
Make a Booking Deposit to secure your date
Work with your patient educator to get all the necessary documentation and travel itinerary
Undergo your surgery! Simple, Fast and High-Quality.
From the time of submission of the paperwork, it may take few days to few weeks before approval is finally given. There are reports of people who were able to obtain approval from their insurance providers within 24 hours after submission of all paperwork.
Interested in undergoing Gastric Sleeve in Mexico? Please contact our helpful, knowledgeable patient educators who can help guide you through the entire process of getting approved for the gastric sleeve surgery in Tijuana, or Cancun.
[maxbutton id="3″]